Eva Longoria: Tired of Washington gridlock? 'It's our fault as voters'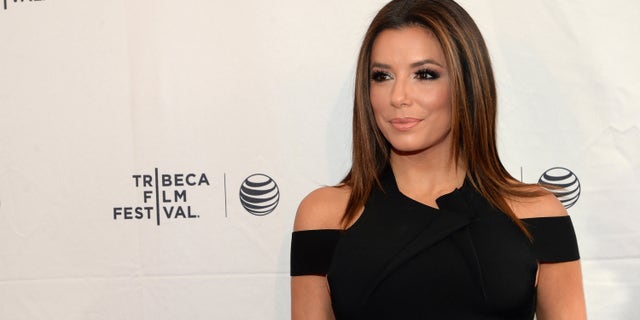 NEWYou can now listen to Fox News articles!
Eva Longoria says a lot of the blame for the inaction in Washington, D.C., falls on the shoulders of voters who continue to reelect the same people.
The actress and political activist told MSNBC a lot of people want to place blame on President Barack Obama, but in reality it's that the political system and electoral process in the United States is just not working.
"That is really out fault as voters. We keep voting the same people into the congressional level," Longoria said at the red carpet of her film "Go Sebastien Go" at the Tribeca Film Festival. "If people want to complain and want to make changes, they need to turn up for the midterms."
Speaking about the film, Longoria – who executive produced and directed it – called it a reflection of where the United States is as a society, one that will attack an 11-year-old boy with racist taunts.
"Go Sebastien Go!" is about Sebastien de la Cruz, the 11-year-old who sang the national anthem at a San Antonio Spurs home game during the 2013 NBA Finals while wearing a mariachi outfit.
The proud display of his Mexican heritage ignited a slew of hate-fueled and racist messages on social media, with many branding him as "illegal."
Following the controversy, de la Cruz, who was born and raised in San Antonio, was asked to return to perform the anthem at the next game.
"The way he handled it is the real story," Longoria told MSNBC. "There is a lot of injustice right now in American society."
Like us on Facebook
Follow us on Twitter & Instagram