Eva Longoria meets Pope Francis at the Vatican: '#blessed #literally'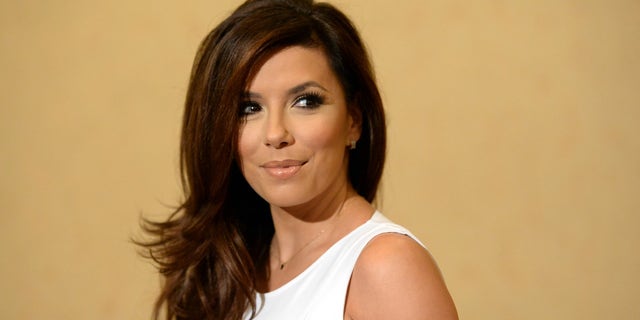 Eva Longoria, currently vacationing in Italy with fiance Jose Antonio Baston, made room between sighting tours and romantic dinners to meet with Pope Francis.
"Praying with Pope Francis #blessed #liberally," the 41-year-old actress wrote in a caption of a photo with the leader of the Roman Catholic Church.
In the image, he seems to be holding both her and Baston's hands.
The "Telenovela" actress also shared behind-the-scenes videos of her time in Italy, including some shots from St. Peter's Square in the Vatican and Francis arriving in the popemobile.
She was there for the pope's weekly Wednesday address.
This is the second time Longoria has attended an address by Francis. The actress took her sister Liza to the White House on September 22 when Francis was a guest of President Barack Obama and spoke in the U.S. for the first time.
"A yr ago I asked my sister Liza "who do you most want to meet in the world?" She said "the Pope". And here we are! #PopeFrancis #Blessed #DC" Longoria wrote in one series of photos documenting the event.
"Liza getting a special blessing by the Archbishop of Washington Donald Cardinal Wuerl!" she wrote in another one.
Longoria also met once with His Holiness the Dalai Lama while he was in Los Angeles in 2014.
Like us on Facebook
Follow us on Twitter & Instagram