Eva Longoria: 'I'm a good director because I am a woman'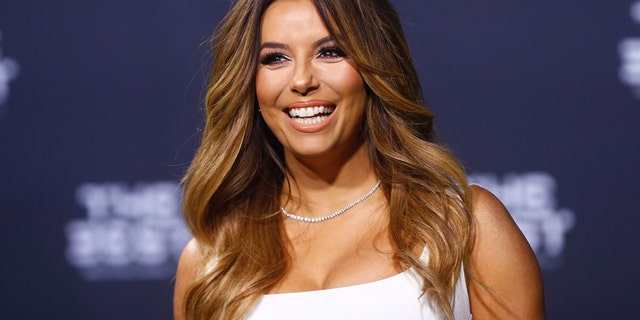 Eva Longoria, actress, activist and director took the stage at the Makers Conference to discuss women empowerment during the second day of the conference.
Sharing the stage with her CAA agent Christy Haubegger, Longoria praised her directing skills because of her gender.
"I knew when I was on set (as an actor) I wasn't reaching my full potential as a human being and I love telling people what to do and I'm really good at it," she said with a laugh. "And the reason I say this confidently not arrogantly I am a really good director because I am a woman. And because directing is about problem solving and I think women are the best problem solvers in the world. it's a full day of problem solving everyday on set."
And for the 41-year-old, she explained the 'daunting' fact that women are not able to share their stories and that's why she got behind the camera.
"It's the reason why I got behind the camera because if you don't become the storyteller then your stories won't be told and they won't be told from the female perspective."
And she is currently excited to begin her directing work with ABC's "Blackish."
As the youngest of four sisters, her mother has always encouraged her to 'figure it out' no matter what that the task may be. Her mother was also the one who pushed the actress to get her Masters while studying in her dressing room on a show.
"My mom always raised me with this motto of 'figure it out,'" she said. "I was like mom I need money and she was like 'you better figure it out.' I remember I was hungry and she was like 'you better figure that out' and that's how i learned how to cook. That is what has been the theme of my life like figuring out what's next...how do I do that? I want to direct, what do I do, how do I do that. I want to get a Masters, what do I do? How do I do that? And so I think women are naturally resourceful and they figure it out and figuring how to do bold things is pretty important."