Eva Longoria & Eduardo Cruz Call It Quits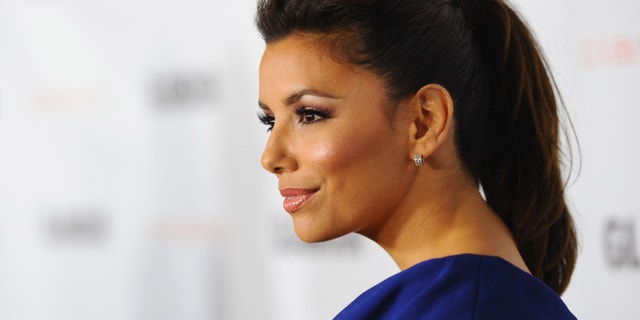 Eva Longoria is back on the market!
The "Desperate Housewives" actress has ended her rebound romance with Latino lover Eduardo Cruz.
On Thursday, a source close to the couple confirmed exclusively to US Weekly that the pair had broken up after dating for a year.
"It was a mutual decision," the source told US. "They are staying friends."
Longoria is, "focusing on work and the end of Desperate Housewives."
After the duo officially split, Cruz returned to his native Madrid, Spain.
With her 37th birthday only a few weeks away, Longoria is likely to celebrate it as a single woman.
After being introduced a year ago through his sister, Oscar nominated actress Penelope Cruz, Longoria was smitten with the Spanish heartthrob.
Her first relationship after splitting with ex-husband San Antonio Spurs star Tony Parker, the couple was extremely affectionate, exhibiting PDA any chance they could.
When asked about getting remarried, Longoria expressed her doubts.
"I don't know," she said. "Ask a woman after divorce if she's gonna get married, you won't get an honest answer."
Just two months ago TV Notas reported that Longoria sought the help of a specialist to remove her "Nine" tattoo that was a tribute to her ex husband's jersey number.
Last January, Longoria filed for divorce from Parker after she caught the basketball player having a sexting fling with the wife of fellow Spur player Brent Barry.
TV Notas said that Cruz went with her to get the tattoo removed. The publication adds that the two visited "Dr. Tattoff," known as the go-to person for removal of tattoos among celebrities.
Eduardo Cruz is a fan of tattoos himself and sports one that says "EVA"on his left arm.
You can reach Kacy Capobres at:
KacyJayne@gmail.com or via Twitter: @KacyJayne
Follow us on twitter.com/foxnewslatino
Like us at facebook.com/foxnewslatino