Emmy Buzz: Martha Plimpton 40-Year-Old Hot New Thing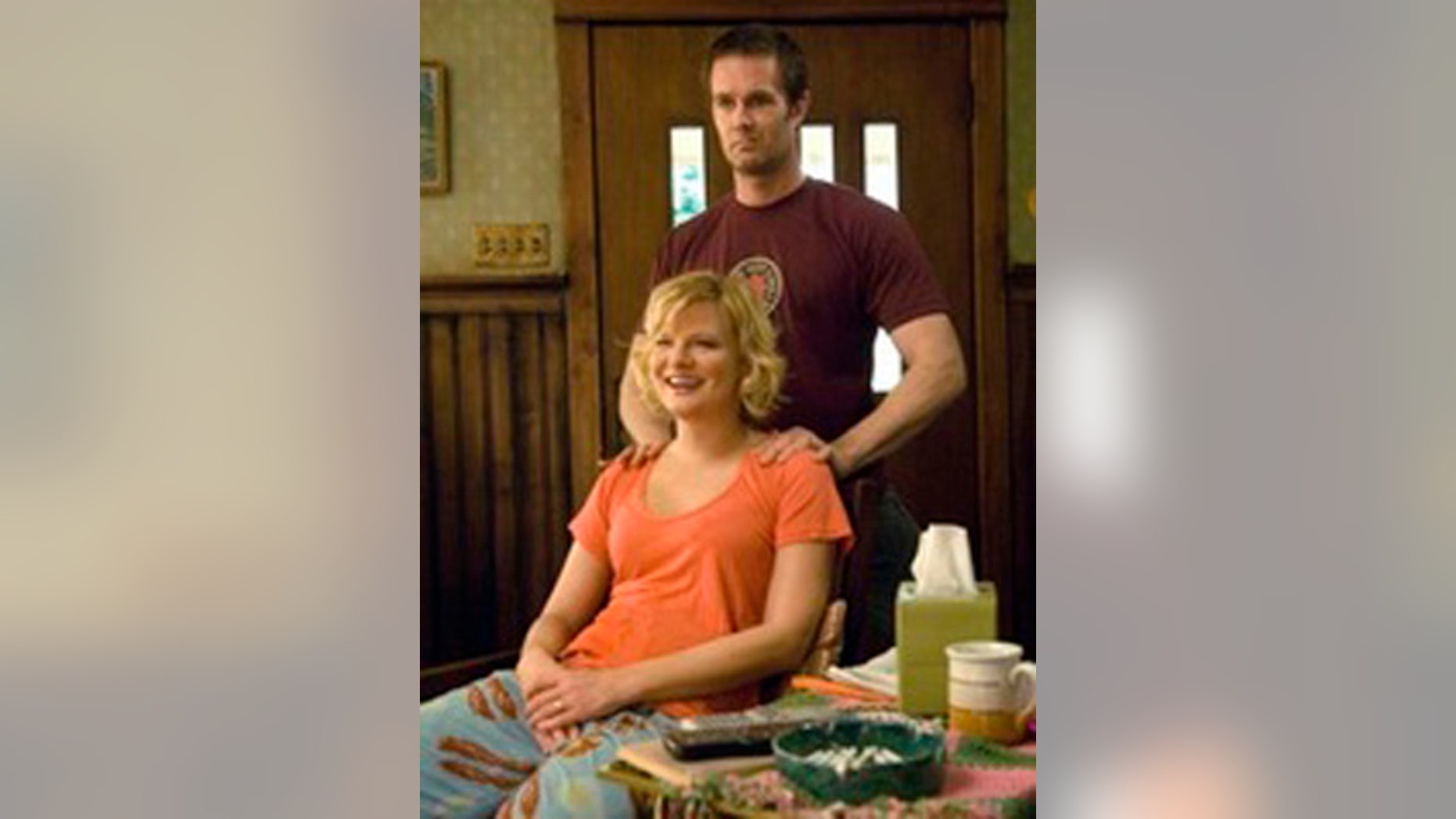 Martha Plimpton waited 28 years after launching her acting career to sign on for a regular sitcom gig -- and she instantly earned an Emmy nomination.
The 40-year-old is nominated for lead actress in a comedy for her work on Fox's "Raising Hope."
Plimpton said she had pretty much given up on connecting with a part in a comedy series when she read the script for "Hope."
The timing was right and the character "just immediately clicked for me."
"I just want to be clear, I am a very dark and bitter person, but I think on some level, everything really does come when it's meant to come," she said during a recent interview. "Things come to you in life when you're prepared for them, when you're ready for them."
Apparently, Plimpton was ready to play Virginia Chance and add another Emmy nomination to her collection of Tony Award nods.
"Raising Hope" follows the Chance family, a poor but loving lot who unexpectedly welcome a new baby to their home. Plimpton says it's easy for her to relate to her character.
"As an actress for most of my life, I am profoundly familiar with poverty," she said. "I was nominated for my third Tony, which could not have been more thrilling for me, and not two weeks later, I had to ask friends if they needed a baby sitter because I had no money."
And though she was nominated for an Emmy before (in 2002 for her guest-starring role on "Law & Order: Special Victims Unit"), it's even sweeter this time around.
"The `Law & Order' nomination was for a guest spot... I was playing like this drug addict, kind of crazy person who's carrying around a finger in her purse," Plimpton said. "But (this time), it's very different because it's reflective of the season and it's my first series regular job, so it feels really lovely."
The Emmy Awards will be presented Sunday at the Nokia Theatre and broadcast live on Fox.