Emma Stone talks dropping out of high school, struggles with fame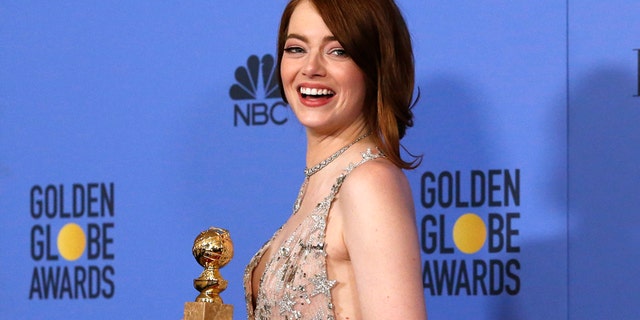 From dropping out of high school to issues with panic attacks and managing her new-found fame, Academy Award-nominated Emma Stone appears to be taking it all in stride.
At 15, Stone made the radical choice to leave high school and move to Los Angeles to launch her acting career, she told The Hollywood Reporter in a wide-ranging interview.
She presented her plan to her parents as "Project Hollywood." It would include living in L.A. with her mother, being homeschooled, and going on auditions.
If nothing else, Stone knew that acting was her answer to chronic problems with panic and anxiety.
"It's just the way I'm wired… I think my parents saw that acting was the thing that made me fulfilled and happy," the 28-year-old starlet told The Hollywood Reporter.
Fame didn't come easily, but when it did, her career exploded.
In 2007, at 19, she caught her first real break, getting cast as Jonah Hill's love interest in "Superbad." Not long after that, she was cast in "Zombieland" with Woody Harrelson and then "Easy A" in 2009.
But her celebrity had an impact on the sometimes panic-stricken 21-year-old actress. She decided to leave the City of Angeles and move to New York.
"Losing my anonymity after 'Easy A,' it was like being 7-years-old all over again," she revealed. "It terrified me."
She maintains an apartment in downtown Manhattan today.
The "Help" star said her last panic attack took place filming "Birdman" in New York. Although she characterized it more like an "actor-y meltdown," she says her triggers include being lifted into the air, horseback riding, interviews, and sports.
As for Oscar night, the "La La Land" star with a penchant for shaky nerves said, "That kind of stuff is amazing and an honor and very crazy, but it's something that I can get into too much of a tizzy about."