Emma Kenney, of 'Shameless' and 'The Conners,' stars in PETA ad: 'F--- fur'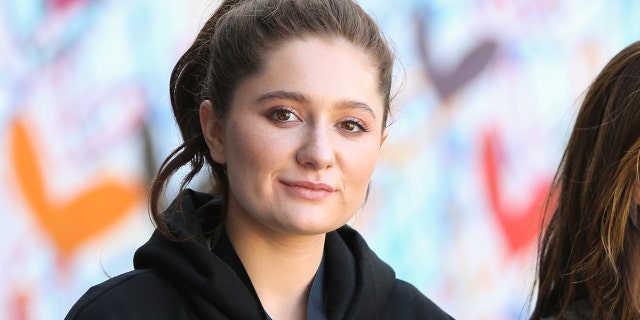 "The Conners" and "Shameless" Star Emma Kenney wants you to be as fashionable and glamorous as she is by telling people to reject fur in a new promotional video produced by the People for the Ethical Treatment of Animals (PETA).
The star opens the video asking her audience if they want to go out and look "flawless" like her. What starts out as a tongue-in-cheek ad quickly takes a serious left turn when the star discusses the millions of animals that reportedly meet their demise so that the fashion industry can continue to market fur items.
"If you really want to look fresh, you should not wear anything dead, like fur," she says in the video below. "Fur doesn't just grow on trees or fall out of the skies, let's get real."
The star gets even more dark and dramatic, describing the horrible life some of these animals have to endure in order to ultimately end up as an article of clothing.
"Imagine if your leg got crushed or cut to the bone in a steel trap and, no matter how loudly you cried out for help, nobody came to your rescue," says Kenney. "Or that you spent your life crammed inside of a cage then got poisoned, beaten, or electrocuted before being skinned alive. You'd wish you were just having a bad dream!"
She also takes on China in the video, noting that a good portion of the fur that comes into the U.S. comes from the eastern country. Some of that fur, she alleges, comes from cats and dogs.
"Their fur is often mislabeled as coming from another species, so you can never be sure who you are wearing," she says before closing with the harshest line yet. "So forget fur. In fact, f--- fur."
In a press release provided to Fox News by PETA, the organization notes that Kenney is joining stars like Krysten Ritter, Theo Rossi, Maggie Q, Liev Schreiber, Taraji P. Henson, Penélope Cruz, and her The Conners co-star Laurie Metcalf in the fight against fur.
Her campaign follows the recent announcements by Burberry and Diane von Furstenberg that they'll be joining designers like Versace, Gucci, Michael Kors, Ralph Lauren, Giorgio Armani and others in refusing to sell fur-based products.