Embarrassment at MSNBC as fired contributor Joan Walsh quickly lands new gig at CNN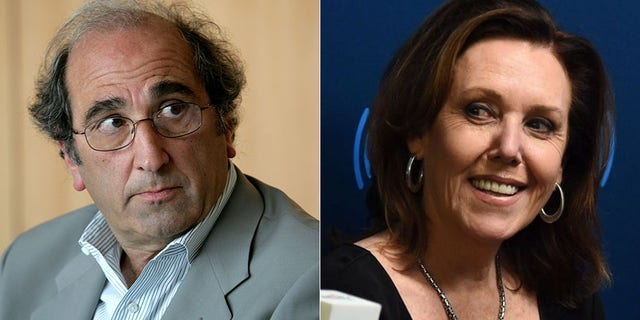 MSNBC executives were forced to watch in embarrassment as fired contributor Joan Walsh landed a new gig at CNN less than a day after her dismissal.
Walsh says she learned of the network's decision on Friday--just three days before Christmas-- as she was baking pies with her daughter. Her followers showed their support for her with a #KeepJoan Walsh tag that trended on Twitter Saturday before CNN scooped her up.
The tweets of affection for Walsh continued into Sunday combined with vitriol directed at MSNBC and embattled NBC chairman Andy Lack for letting her go.
"My husband and I will watch CNN MORE and MSNBC LESS. Sorry about that @ @HardballChris. A**y L**k is an idiot," Elisabeth DeMarse, the former CEO of business website TheStreet.com, tweeted.
"Congrats to my friend @ joanwalsh on her move to @CNN - Great to see that CNN values her insight and voice while shockingly some MSNBC executives did not," wrote satellite radio host Dean Obeidallah.
"Thank goodness @CNN was smart enough to take advantage of @MSNBC stupidity, @joanwalsh is brilliant and we will follow her to CNN," New York theater producer Tom D'Angora tweeted.
MSNBC didn't immediately responded to a request from Fox News for comment Sunday.
Commenters were also pointing out on Twitter the irony that conservative contributors like Hugh Hewitt, Nicole Wallace and Peggy Noonan were still on the MSNBC payroll.
MSNBC said its paid-contributor list is reviewed annually and that while Walsh's contract wasn't renewed she's "a key voice" who's "absolutely still welcome" and would be invited to appear on shows.
MSNBC has leaned heavily on opinionated commentators — mostly facilitated by a stable of liberal anchors — and growing interest in the news to foster its rise in the primetime rankings, according to The New York Times.
Still, the Times reports, Lack has insisted that the network's mission is nonpartisan news gathering, despite all the critics who've said otherwise.
Nevertheless, some viewers see Walsh's firing as part of Lack's continued efforts to purge as many liberals as possible from MSNBC as he steers the network toward a position more in the middle.
Lack has come under fire over his close relationship with disgraced former anchor Matt Lauer, who was fired nearly a month ago after a complaint to NBC that he engaged in inappropriate sexual misconduct with a female staffer beginning at the 2014 Sochi Olympics.
More questions have been raised about Lack over his refusal to appoint an independent team of lawyers to investigate who at NBC knew about Lauer's inappropriate behavior and when.