A private plane once own by The King is set to be auctioned after sitting on a runway in New Mexico for 30 years.
The red 1962 Lockheed Jetstar, one of many owned by Elvis Presley, has no engines and needs a restoration of its cockpit. However, Presley designed the interior himself, which features red velvet seats with a matching shag carpet.
The plane had been a source of mystery in Roswell, New Mexico where it has sat tucked away at a small airport tarmac.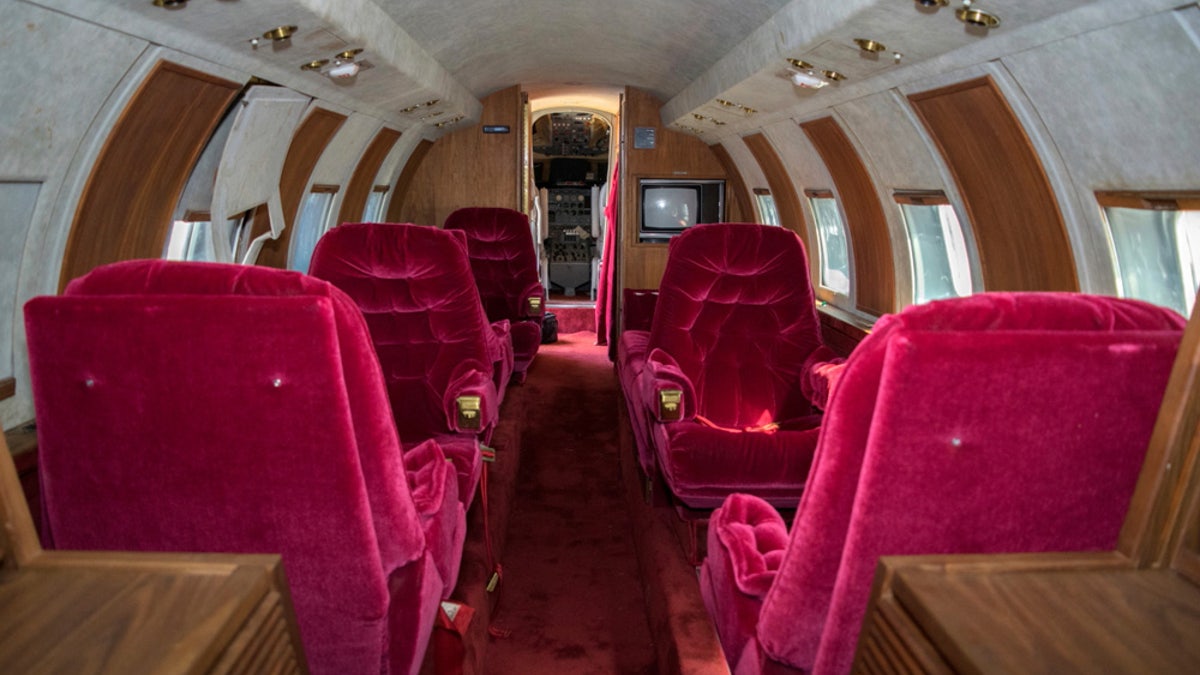 MEMPHIS HOME ONCE OWNED BY ELVIS PRESLEY DAMAGED BY FIRE
Liveauctioneers.com, which is handling the bidding, revealed the jet was owned by the beloved entertainer and his father, Vernon Presley.
"This jet has the potential of being fully restored, and place on exhibit for the world to come see," said the auction's website.
Roswell International Air Center Interim Director Scott Stark confirmed that the plane is privately owned and was rarely open for tours.
"It's been five or six years since there have been any tours of it," said Stark.
THE KARDASHIANS HAVE TWO CONNECTIONS TO ELVIS PRESLEY
However, the owner has allowed the plane to be shown at various aviation events. Stark said the owner, whose name has not been released, recently decided to sell it.
GWS Auctions Inc. of California said on its website the plane will be auctioned May 27 at an event in California featuring celebrity memorabilia including handwritten notes from The Beach Boys and lost photos of the late R&B singer Aaliyah.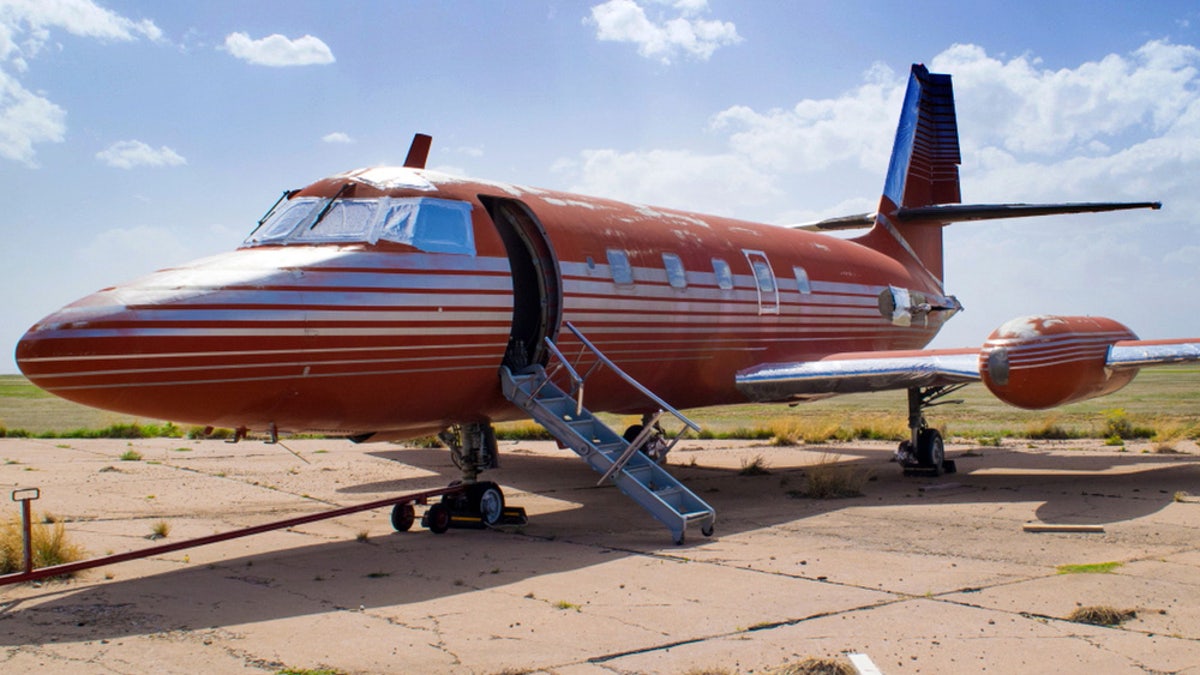 The auction house estimates the plane to be value up to $3.5 million.
Presley did own more recognizable planes. The Lisa Marie plane, for example, can be seen at Graceland in Memphis, Tennessee.
Presley was born in Tupelo on Jan. 8, 1935, and moved to Memphis with his parents at age 13. He became a leading figure in the fledgling rockabilly scene by covering songs originally performed by African-American artists like Big Mama Thornton ("Hound Dog") and Arthur Crudup ("That's All Right").
ELVIS PRESLEY GETS HOLOGRAM TREATMENT
His provocative dancing and hit records turned him into one of the 20th century's most recognizable icons. Historians say his music also helped usher in the fall of racial segregation.
Presley died on Aug. 16, 1977 at age 42 in Memphis.
The Associated Press contributed to this report.