Elton John recalls Princess Diana's sudden death, says Prince Harry is 'ecstatically happy' with Meghan Markle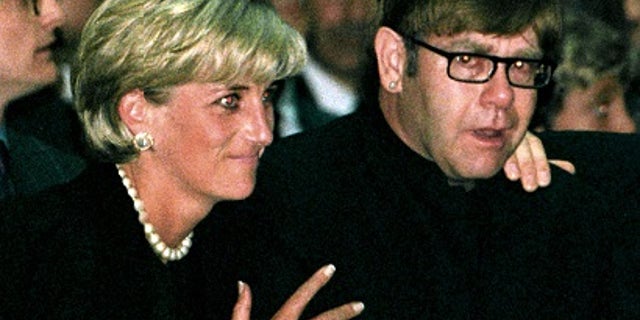 Singer Elton John opened up about his friendship with Princess Diana and how "ecstatically happy" her sons, Prince William and Prince Harry, are since finding love.
John appeared on British morning show "Lorraine" Thursday and recalled seeing a love-struck Harry in Sicily last summer, People reported. Harry and Meghan Markle announced their engagement on Nov. 27, 2017. The couple will wed on May 19.
"Well, I spent some time with him (Harry) in Sicily last summer, and I could tell that he was totally in love," the "Rocket Man" singer said. "He didn't really discuss much personally, but he said, 'I'm in love,' and I thought, 'Good for you.'"
ELTON JOHN ANNOUNCES HE IS RETIRING FROM TOURING … IN THREE YEARS
John also mentioned William, who he said was just as happy as his brother. William has been married to Kate Middleton since 2011. The couple share two children, George and Charlotte. Kensington Palace announced in October the Duchess of Cambridge is expecting a third child in April.
"Both those boys seem to be ecstatically happy," he said. "And that's all you want people to be, no matter who they are."
John has a close relationship with William and Harry due to his long friendship with their late mother, Princess Diana. The singer called the princess "a great friend" but said their relationship had its ups and downs. John revealed they had a falling out but made up after their friend, designer Gianni Versace, was murdered in 1997.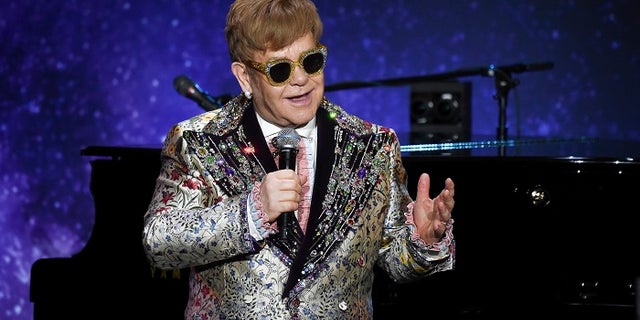 "She was very much loved," he said. "She was a controversial figure in some respects, but not to me. I loved her because she did so much for AIDS and she was a great friend to me. We had a falling out, but we reconciled in the end. It was an extraordinary summer. Gianni Versace was murdered [on July 15, 1997], and then Diana rang me up and we reconciled. And six weeks later, I'm in the same house, and she's dead. It was extraordinary, and I just couldn't believe what was going on."
MEGHAN MARKLE AND PRINCE HARRY TO ATTEND WOUNDED HEROES MILITARY GALA
John performed his song "Candle in the Wind" at Diana's funeral. He rewrote some of the lyrics as a way to pay tribute to the Princess of Wales.
Earlier this week, John, 70, announced he would be retiring from the road after his upcoming three-year global tour.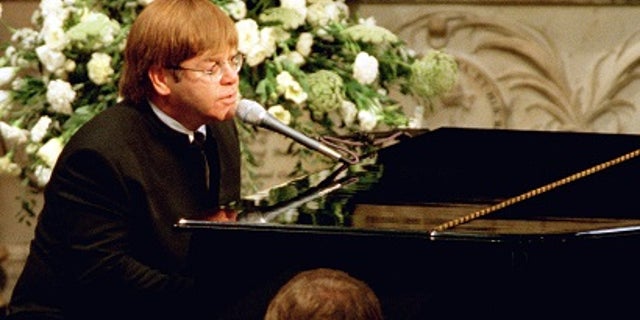 "I've had an amazing life, I've had an amazing career," he said. "My life has changed, the priorities in my life have changed, my priorities are my children, my husband and my family."