Ed Westwick sexual assault case is being reviewed by Los Angeles District Attorney's Office
"Gossip Girl" actor Ed Westwick's sexual assault case is being reviewed by the Los Angeles District Attorney's Office, according to reports.
A source told Us Weekly the office was reviewing the case that was submitted Tuesday by the Los Angeles Police Department. In November, the LAPD confirmed to Fox News that a person filed a sexual assault report against Westwick at their Hollywood division.
Kristina Cohen, Westwick's first accuser, told the Associated Press that she filed the police report but the LAPD did not identify the alleged victim in the investigation. Cohen claimed Westwick raped her three years ago at a get-together at his home.
CELINE DION CANCELS LAS VEGAS SHOWS TO UNDERGO EAR SURGERY
"I was paralyzed, terrified. I couldn't speak, I could no longer move. He held me down and raped me," Cohen wrote.
Following Cohen's claim, a second woman, Aurelie Wynn, came forward alleging she was also sexually assaulted by Westwick in 2014.
Westwick denied the allegations calling them "unverified and probably untrue social media claims."
"It is disheartening and sad to me that as a result of two unverified and probably untrue social media claims, there are some in this environment who could ever conclude that I have had anything to do with such vile and horrific conduct. I have absolutely not, and I am cooperating with the authorities so that they can clear my name as soon as possible," Westwick tweeted.
The actor was fired from BBC's "Ordeal by Innocence" following the allegations.
BELLA THORNE OPENS UP ABOUT BEING SLUT-SHAMED
Westwick is not the only Hollywood figure under review. The Manhattan District Attorney's Office is investigating disgraced Hollywood producer Harvey Weinstein.
Weinstein has been accused of sexual misconduct spanning for decades.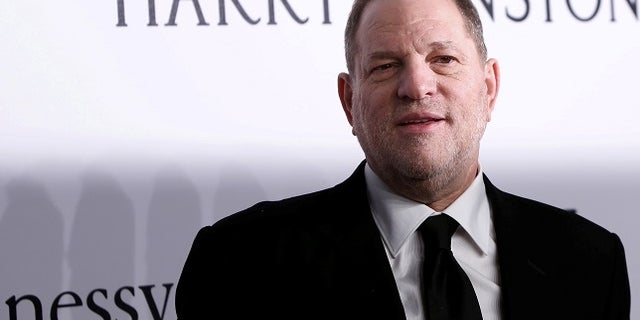 The New York Police Department conducted a sting operation involving model Ambra Battilana Gutierrez and Weinstein. The operation captured Weinstein making "potentially incriminating comments to Gutierrez" but the producer was not arrested or charged with any crime, KTLA reported.
Manhattan District Attorney Cyrus Vance Jr. is currently being reviewed by the New York State Attorney General's Office regarding why Weinstein was not prosecuted.
"As has been widely reported, our investigation of Mr. Weinstein is active and ongoing. It would therefore be inappropriate to comment further," Danny Frost, Vance's director of communications, told Fox News.