Ecuadoran Cinematographer Enrique Chediak Making A Splash In Hollywood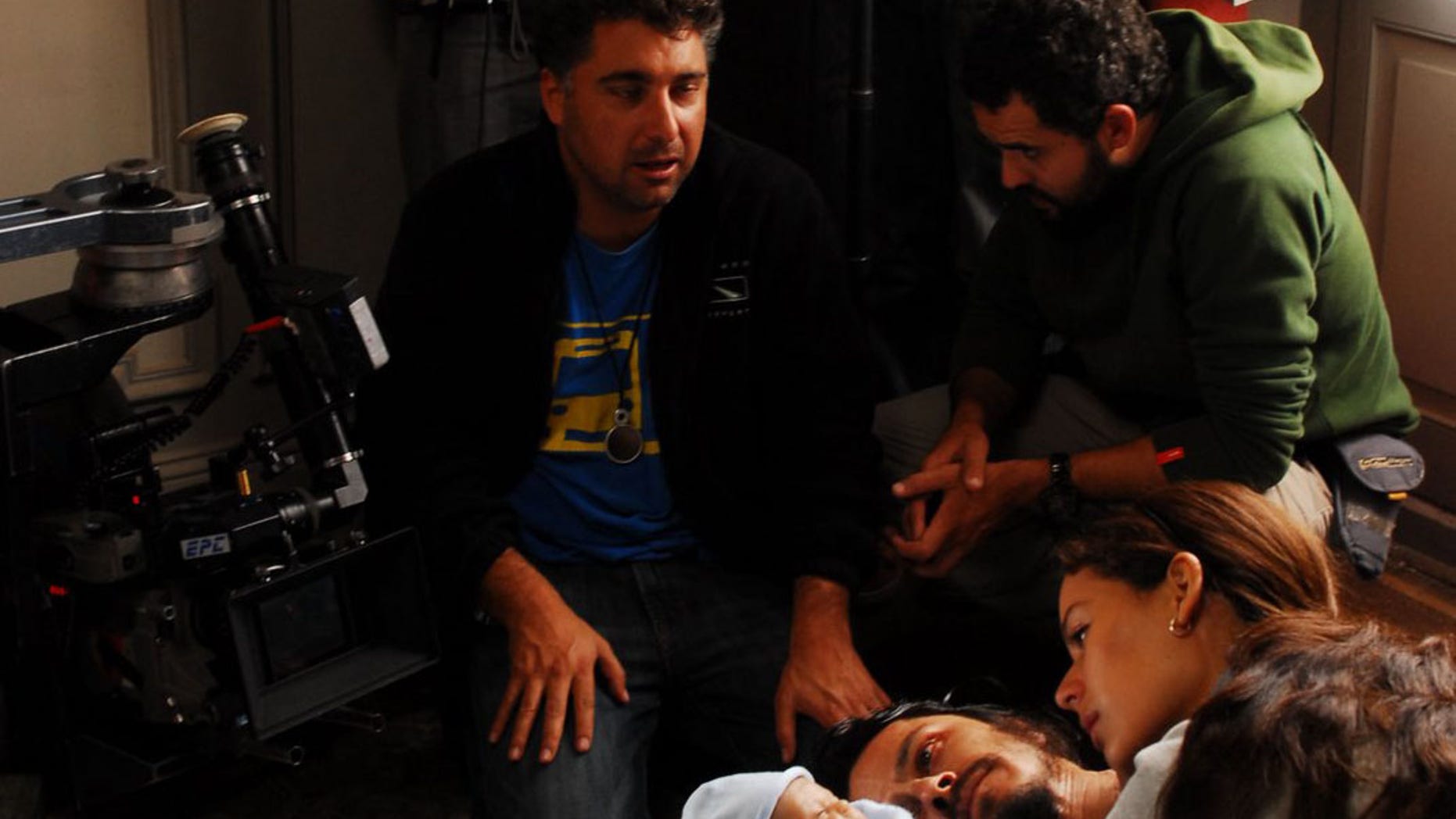 Since arriving in the U.S. from his homeland of Ecuador, Enrique Chediak has worked with some of the biggest stars in Hollywood.
The cinematographer has worked alongside directors Danny Boyle and Robert Rodriguez and stars like James Franco and Jennifer Aniston. And he has won awards at prestigious film festivals like Sundance.
Chediak, who moved to New York City after studying communications in Chile, got his big break in 2010 with "127 Hours," the survival drama starring Franco. But it's not his only big hit – he has also worked in dramas, science fiction, biopics and dramas like "28 Days" and "Boiler Room."
But he said his most memorable work is "Red 2," released this summer .
"It is the biggest movie I have done so far. I don't know what "Red 2" means for my career, but it was great to work in and meet great talented people," he said.
Chediak grew up in Ecuador as an avid mountain climber who loved literature and still photography. But when he decided to study cinematography, he knew he had to move far away to achieve his dreams. He ended up living in Chile, London, Los Angeles and, finally, New York City, where he attended film school.
"I'd always had an obsession with New York City, so when I arrived there to live it was like a dream come true," he said.
On and off, he said he's worked with Catherine Zeta-Jones, Anthony Hopkins, Helen Mirren and Diego Luna.
"I love working with people and most of the projects have been very pleasant, so naturally you make friends. Then everyone moves to the next project and you don't see them for a while, but then when you see each other again it's great and the feeling stays, always," he said of his Hollywood friends. "Everybody is constantly moving around one way or another, but you always cross paths."
Even though he's made it to Tinseltown, Chediak said he's never forgotten his roots. He visits Ecuador every two years and makes time to work with Ecuadorian filmmakers, such has Sebastián Cordero (the two have collaborated in "Rabia," "Crónicas" and the sci-fi thriller "Europa Report.")
He said the key to capturing a movie in images is "to be very aware of the story and its subtext. (...) Each genre has a very different language, I like all of them, but I like to mix them all the time," he said. "I would hate to just shoot one type of movie."
But his expertise is not only cinematography. In 1999, he produced and directed the short "El río" — and he hasn't ruled out directing again.
"I never say never," Chediak said. "If life throws me in that direction I might do it, but I love being a cinematographer and I am very happy this way."
Whatever the future holds though, Chediak said he knows what he wants right now – time off.
"I've had to pass on a few projects because I needed to spend some time with my family," he said. "I have been working almost non-stop for a year and a half, so it's time to stay home."
Currently he lives between Miami (where his older daughter lives), Rio de Janeiro, Brazil (where his wife and younger daughter live), and of course, the film locations where he has to work.
"I can adapt very easily to different places." he said. "I think I get bored when I stay in one place for too long. I'm always seeking a change. I think I like to learn constantly and traveling is a great way to learn."
Follow us on twitter.com/foxnewslatino
Like us at facebook.com/foxnewslatino