'E.T.' star Henry Thomas addresses reboot rumors, reveals life after iconic film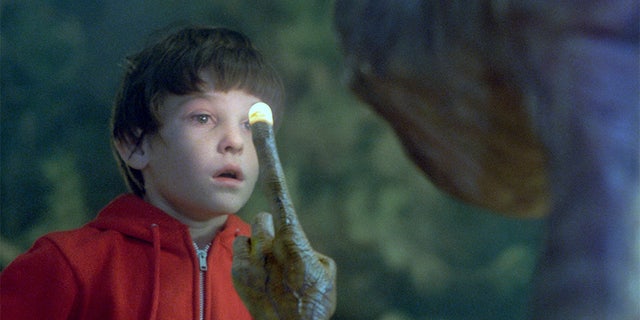 NEWYou can now listen to Fox News articles!
It's been 36 years since Henry Thomas starred in a film about a boy who befriended an alien in 1982's "E.T. the Extra-Terrestrial" and life today couldn't be more different for the former child star.
Thomas, now 46, resides in an Oregon farm with his wife and three children. Still, that hasn't stopped him from being on camera.
DREW BARRYMORE TALKS POSSIBILITY OF 'E.T.' SEQUEL
The actor is set to star in a new Lifetime movie, titled "Girl in the Bunker," premiering Memorial Day. He'll also appear in the upcoming Netflix series, "The Haunting of Hill House" debuting in October.
Still, Thomas recently told Closer Weekly he still has fond memories of his time creating "E.T."
"I'm pretty good friends with Robert McNaughton, who played my older brother," said Thomas. "He lives in Manhattan and I see him at least once a year. He was a mentor because I don't have any siblings and he had done Shakespeare, so I would always ask him advice."
While Thomas enjoyed helping to bring "E.T." to life, fans shouldn't expect him, or anyone else for that matter, to reboot it anytime soon.
"I don't think Steven Spielberg wants to touch it, and I know he won't let anyone else," he said. "You don't want to cheapen the original. As soon as we're all dead, I'm sure they'll revamp it."
Thomas was only 11 years old when he took on the leading role of Elliot. Since then, the actor has kept himself busy over the years pursuing television and films. He insisted there was no need to relive the past.
"I didn't know how to deal with the attention or fame," he admitted. "You kind of become a social outcast because suddenly you're in some other category, but don't feel any different. I spent a lot of time worrying about how I was being accepted by other kids, so I reacted by keeping to myself, and I was already sort of an introvert. As I got older, I didn't let it affect me like that at all.
"I thought, if I don't associate with film people and stay in my little town in Texas, I'll be perceived as normal. Eventually, you realize no one's ever going to perceive you as the guy down the street, so you just have to be yourself."
Thomas went on to describe Halloween as his favorite memory from his time making the iconic Steven Spielberg-directed classic.
"A lot of the crew dressed up, and it felt like a family day," he recalled. "When you're a kid in an adult environment, it can be pretty serious. It's nice to have [a] lightness."
Thomas added that contributing to moviemaking history isn't always easy as an actor.
"It's hard when you're remembered for an iconic role," he said. "But I'm in an industry where in order to get a job, you have to go to into a room and get either rejected or accepted. If you have a thin skin, you just won't last very long."
Still, Thomas was perfectly content leaving behind Hollywood for greener pastures.
"I said, 'I'm going to buy a house there and sell it in five years,'" he recalled about life in Los Angeles. "I was getting my career on track, and 20 years later I said, 'Why am I still here?' If I get a job, I'm always leaving town, so it's like paying to live somewhere that I don't ever want to be."
And the star, who grew up on a farm in South Texas, considers Oregon home.
"We have horses and apples and horse apples," he chuckled.
Despite life outside of Hollywood, Thomas isn't slowing down anytime soon. Aside from his steady acting career, he's also pursuing the writing world. Thomas told the magazine he wrote a fantasy novel and is currently working on the second installment, which may make its debut sometime next year.
As for regrets? There are some, but Thomas is more interested in exploring what the future holds for him.
"I have tons, but I don't put much currency in wondering where you went wrong," he explained. "I think that's essentially a waste of time. I'm more interested in making today count as much as I can."
Thomas wasn't the only one reminiscing about "E.T."
His co-star Erika Eleniak, who played "the pretty girl" at age 12, recently took a look back at the movie with Fox News for its 36th anniversary.
Eleniak revealed that while the film was her first big break in Hollywood, making it wasn't always a magical experience.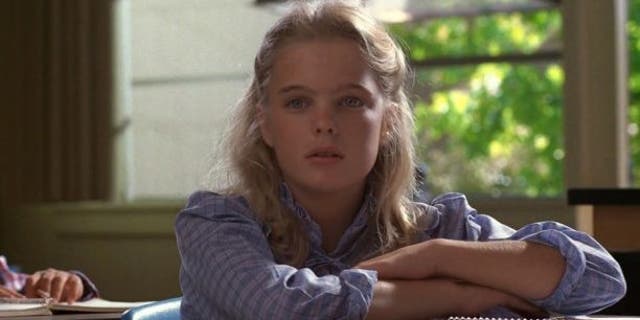 "One thing that really stands out to me was that there was a little trauma because of that kiss," said the 48-year-old. "It was super frightening. I cried in my little trailer. Steven [Spielberg] came in and talked to me and my mom for 10 minutes.
"He explained what a closed set was and how no one who didn't have to be there wouldn't, to make me feel better. And I believe Henry Thomas was in a girl haters club at the time. He was only 10, so he was unhappy about the kiss too."