'DWTS' recap: Star gets first perfect score of the season, then gets eliminated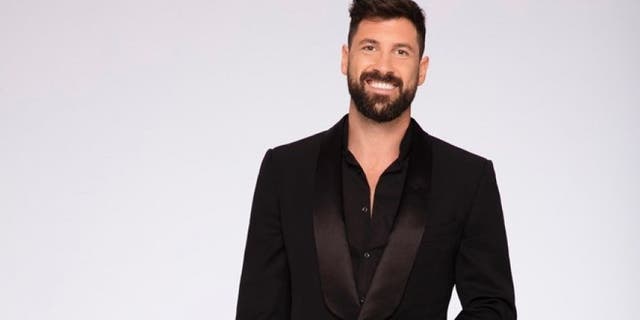 NEWYou can now listen to Fox News articles!
It was the most surprising "Dancing with the Stars" ouster in years.
The celebrity who earned the highest score of season 24 on Monday night also got her walking papers on week six of the competition.
"Glee" actress Heather Morris received a perfect 40 from the judges for her rumba with her original partner Maks Chmerkovskiy, who finally returned to the show after a calf injury. She's been the only star yet this season to achieve a 40.
They performed flawlessly to the TLC song "Waterfalls" on an evening devoted to the music of girl group and boy bands and featuring Nick Carter of the Backstreet Boys as guest judge.
But at the end of the night, Morris and ice skater Nancy Kerrigan were in the bottom two and the actress seemed to sense the end was near, starting to sob before results were announced.
Her fears were justified, as it was announced Morris was done and Kerrigan breathed a sigh of relief.
The "DWTS" audience gasped in shock.
After the show, however, there were no more tears as Morris took the high road.
"I'm okay with it," she shrugged to reporters.
And Morris noted that her partner Chmerkovskiy missing weeks two through five of the competition as she danced with substitute pro Alan Bersten might have stalled her momentum.
"It was hard to balance going from Maks to Alan and back to Maks. But tonight was awesome and I really felt great about my dance so I was happy that that came through and worked out," the former "Glee" star said.
Morris noted that the horrified crowd reaction after she was eliminated was "very heartwarming…but maybe America…they weren't behind it as much so you don't know what's going on."
"DWTS" veteran pro Maks explained that perhaps fans felt Morris had turned in so many strong performances that she would be okay -- and could have neglected to vote.
The same thing apparently happened to Cheetah Girls singer Sabrina Bryan on "DWTS" in 2007. Despite incredible dances, she and partner Mark Ballas were axed on week 6 of season 5.
Maks thought Morris' situation was similar. "I feel like in that shuffle, it was exactly the way Sabrina Bryan was eliminated, certainly that was not a deserving exit."
Maks added with a laugh, "This is so strange that it's kind of okay. I feel there was a chance and opportunity for Maks and Heather to develop and to build every single week and we got that cut short…we had to scramble. Alan did an amazing job…I just feel bad that it took so long for me to get back" from injury.
Incredibly, Morris, 30, who showed off a flexible style during the show, confided her back hurt and she learned, "I'm getting a little bit older. My body doesn't work as well and it's hard."
Morris has been writing a dance film that she hopes "DWTS" judge Julianne Hough might consider starring in "because I think she'd be perfect for it but we'll see how that goes."
Maks laughed to FOX411 about his girlfriend Peta Murgatroyd, the mother of his baby son, who remains on the show with her partner Nick Viall, "Mommy's gotta go to work!"
Meanwhile, disappointed Murgatroyd told reporters that Chmerkovskiy's ouster "hurts me as much as it hurts him."
"I was just flabbergasted, to be honest with you. I just thought that Maks and Heather would stay," she said.
Morris' elimination overshadowed a night in which all the stars performed two dances—one individual and one team dance which was boys versus girls. Team Girl Groups beat out Team Boy Bands in the scoring.
While the "Glee" star got the highest cumulative score of 74 out of 80 on Monday, with Morris leaving, then Fifth Harmony singer Normani Kordei and partner Val Chmerkovskiy had the most points of 71.
Then came Rashad Jennings with 70, Simone Biles with 69, Nancy Kerrigan with 67, Bonner Bolton at 63, David Ross at 62, and Bachelor Nick Viall at 61.