'DWTS' contestant David Ross reveals: 'I've lost a ton of weight'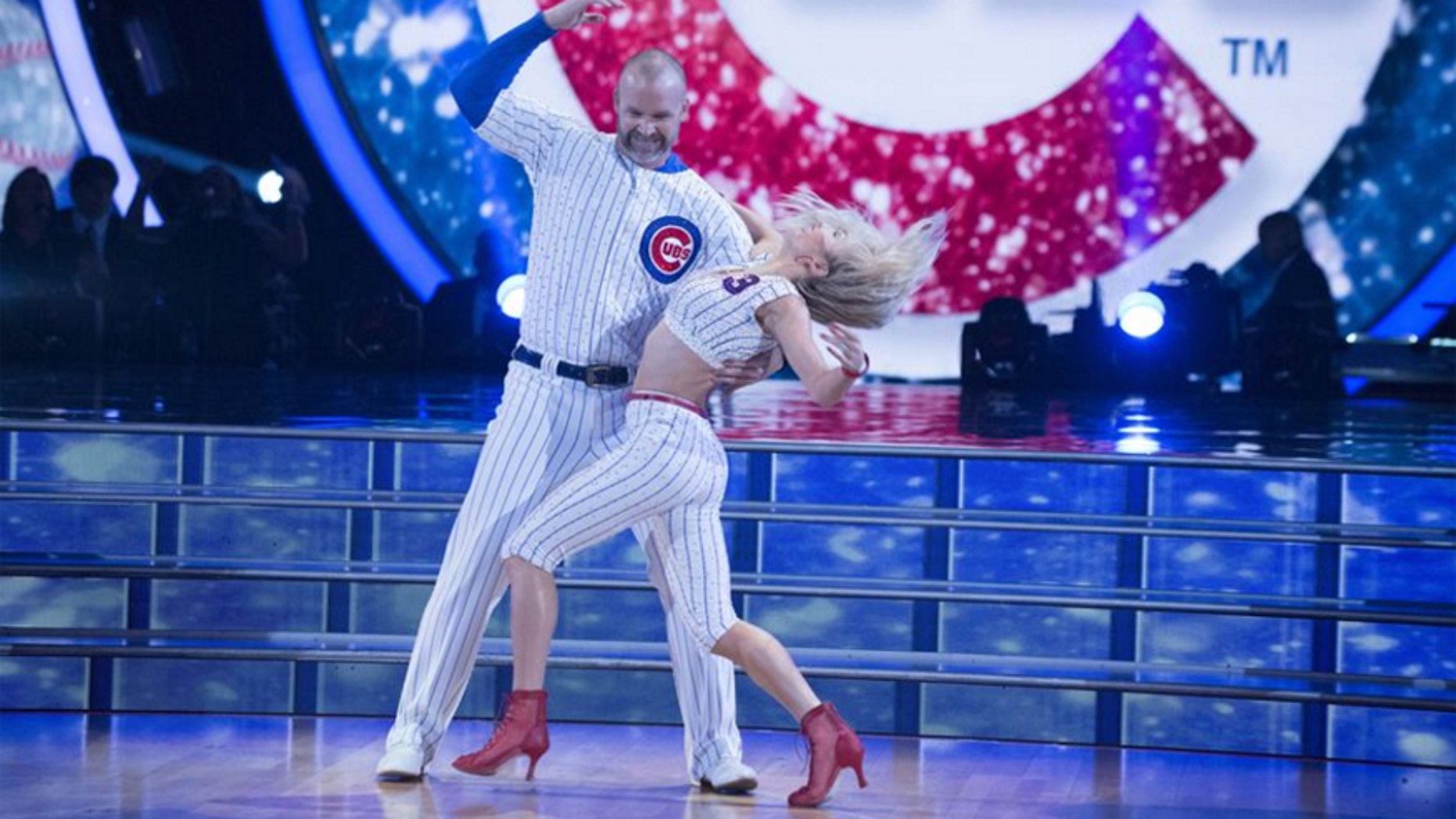 Former Chicago Cub David Ross is having a blast on "Dancing with the Stars."
And he's also found a great side effect to rehearsing at least five hours a day for the hit ABC reality show—he's slimming down.
Excited Ross crowed to FOX411 after Monday's show, "I've lost a ton of weight!
"When I go home I'm going to weigh myself. It's been two weeks since I've been home. Before I came [back to 'DWTS'] two weeks ago it had been like 12 pounds so I've got to be close to 15 or 20 for sure [now]. It's been a lot."
Ross, who played for various Major League Baseball teams from 2002 to 2016, winning the World Series with the Cubs last year, has retired.
With pro "DWTS" partner Lindsay Arnold by his side, Ross said, "I felt like I was an 'in shape' guy -- but not compared to these dancers."
The former catcher, 40, and Arnold made it through to next week's semifinals after surviving elimination. (Bull rider Bonner Bolton and Sharna Burgess were sent home on Monday night).
Ross has previously joked about his "love handles" on "DWTS" but those seem to be dissolving as he looked svelte for his Gladiator-themed Paso Doble on Monday.
The ex-baseball player admitted he couldn't watch the entire Cubs 18-inning game against the Yankees on Sunday night because he's been so busy dancing.
"I turned it off. It hit 10 o'clock and I'm like that's it boys, I can't watch anymore," he said.
"I stayed up late and watched [Kyle] Schwarber make that great catch, [saw] a couple of quick innings and then I had to hit the hay because I was exhausted."
But he couldn't be more grateful for the support of Cubs fans who have voted him into the final four on "DWTS," along with Fifth Harmony singer Normani Kordei, football player Rashad Jennings, and gymnast Simone Biles.
"I mean I'm a backup catcher from a small town just trying to do the best I can and now I'm going to the semi-finals," said Ross. "I've met amazing people and I am a part of this family for at least another week and it's super awesome."