Dwayne 'The Rock' Johnson had the best response to a Minnesota teen's 'promposal'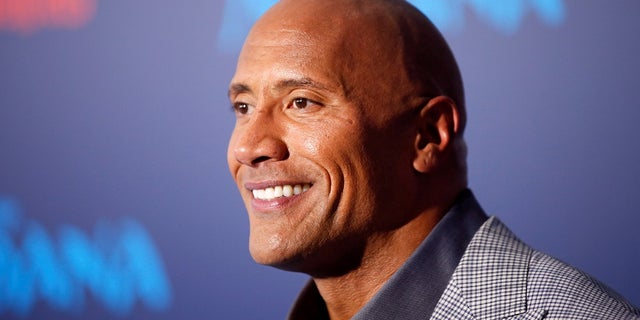 Dwayne 'The Rock' Johnson had a special surprise on Friday for a Minnesota high school senior who asked the actor to prom.
In a video posted Twitter, Katie Kelzenberg asked Johnson an important question: "Will you ROCK it with me at prom?"
Days later, the teen got her answer. While in her AP statistics class at Stillwater Area High School, according to the St. Paul Pioneer Press, a recorded announcement came over the loudspeaker:
"I'm going to start this Friday morning announcement off with a little bit of fun and a little bit of excitement. You're probably thinking 'What? What is The Rock doing on our intercom system?' Well, I'm sending a message to a very special young lady, and her name is Miss Katie Kelzenberg," he said.
The Rock had to unfortunately tell the superfan -- who has a Dwayne Johnson pillow, T-shirt, action figure and even a cutout of the actor, according to the Pioneer Press -- that he would not be able to make it to prom on May 5. The actor will be in Hawaii filming his new movie, "Jungle Cruise," he said.
But the scheduling conflict didn't stop Johnson from giving Kelzenberg the surprise of a lifetime. The Rock announced that he rented out a local movie theater for the teen to watch his recently released movie "Rampage."
"I decided to rent out an entire theater (capacity 232 seats) in her town so Katie and her closest 232 friends and family can enjoy a special screening of RAMPAGE," Johnson wrote on Instagram. "And all the free popcorn, candy and soda high school kids can consume! Your money's no good Katie... everything is on Uncle DJ."

"I couldn't believe it. I was so surprised," the teen said, according to the Pioneer Press. "I just kept thinking, 'He saw me! He knows who I am!'"
"I like that he interacts with his fans so well. He takes time out of his day to connect with them," Kelzenberg added.