Dua Lipa in tears after fans reportedly dragged out of Shanghai show for waving LGBTQ flags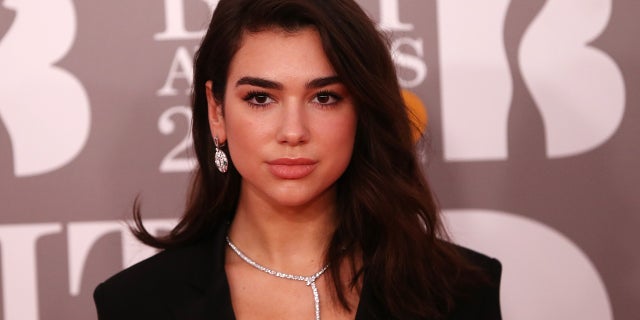 Dua Lipa was "horrified" when security guards allegedly forcibly removed several fans from a Shanghai concert on Wednesday for waving LGBTQ flags.
In videos posted to social media from the show, guards appear to yank audience members from the crowd and push one around outside.
Cameras didn't catch any LGTBQ flag-waving, which may have occurred before attendees began filming.
A woman who was ejected from the concert with her daughter told the BBC that police were "heavy-handed" and "aggressive" and kicked them out just for standing up during the show.
The woman also alleged that security placed one fan who was ejected in a headlock.
Homosexuality is not illegal in China and was decriminalized nearly 20 years ago, BBC reports, though attitudes toward the LGBTQ community and its portrayal in the media have been less than progressive, with government bans on various forms of LGBTQ content for being "pornographic and vulgar."
After the incidents, a tearful Lipa, 23, told the crowd, "I want us all to dance. I want us all to sing, I want us all to just have a really good time … I would love in these last few songs for us to really, really, really enjoy ourselves. How about that?"
The singer released a statement about the ejections on Thursday.
"Last night I did it for my fans," Lipa wrote on Instagram. "A promised show. I stood by them, sang with them and danced with them. I will stand by you all for your love and beliefs and I am proud and grateful that you felt safe enough to show your pride at my show. What you did takes a lot of bravery. I always want my music to bring strength, hope and unity. I was horrified by what happened and I send love to all my fans involved. I would love to come back for my fans when the time is right and hopefully see a room full of rainbows. I love you Shanghai xx."