Driving While Famous: Why Are More Stars Getting Busted for DUI?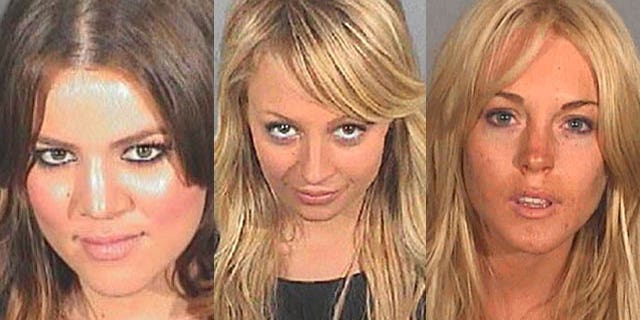 Over the past few months, "American Pie" star Chris Klein, "Melrose Place" alum Amy Locane, Motley Crue's Vince Neil, "The Hills'" Jason Wahler and Stephanie Pratt, and Joyce DeWitt from "Three's Company" have joined the ranks of Paris Hilton, Nicole Richie and soon-to-be jailbird Lindsay Lohan, who have been busted for exceeding the legal blood alcohol limit while driving.
So is there a rational explanation behind this sudden surge in sloppy stars getting behind the wheel? Or is it just that there are more strategies now in place to catch them in the act?
"There has been a prominent step up in law enforcement, a lot more people calling in to report drunk drivers and a lot more DUI checkpoints," Southern California DUI attorney, Neil Shouse, told Pop Tarts. "The California Highway Patrol has also become much more aggressive, and the LAPD has dedicated a lot more of its federal funding to combating the incidence of drunk driving. There is more chance of anyone in metro LA getting caught, not just celebrities."
A rep from the LAPD confirmed that in recent years the California office of traffic safety and the national highway traffic safety administration have had an increase in funding, and have consequently implemented more DUI and sobriety checkpoints.
Sadly, it is most often these well-paid showbiz types who are not only able to afford to take cabs, but also have bodyguards/assistants/entourages available to chauffeur them. Kiefer Sutherland, for example, who was busted back in 2007 for blowing above the legal limit, declined the offer of a personal driver on the night he was caught.
"Celebrities are now more likely to drink to perhaps escape the daily public scrutiny from their fans and the media," explained New Jersey attorney, Darren Del Sardo. "The world is fascinated with people of notoriety failing at something."
According to Ray Campos, DUI instructor/counselor at the East LA Alcoholism Council, excessive consumption of alcohol almost always originates from childhood.
"Celebrities can't have a social event without alcohol. Alcohol abuse comes from childhood, and it could have been mom and dad, or perhaps their peers, but nobody was born with alcohol in their mouth," he said. "It's something you learn, and it's a behavior, but they should learn to overcome it."
Yet those with a prominent public profile still continue to take the risk, knowing that it could cost them their career, their life, or the life of someone else. But even if they weighed the prospect of getting nabbed by officials, many are under the impression that their star power is potent enough to negate the law.
"Stars often see themselves as having a sense of immunity and a very dangerous false sense of security," Shouse noted.
It also seems there are some stars that take a little pride in their county jail mug shot and the sudden onslaught of attention.
"There is a breed of young star who, seeing the press Paris Hilton and Lindsay Lohan generate from their legal problems, somehow believes any publicity is somehow good publicity," entertainment reporter Scott Huver said.
However, the troubled Tinseltowner at the center of the controversy apparently isn't always the only one to be thrust into the limelight.
"An arrest of a celebrity seems to give the officer 15 minutes of fame. The interest of gaining publicity may also exceed any interest to protect any confidentiality the celebrity may maintain," said Del Sardo.
Nonetheless, a rep from LAPD assured us that "celebrities are treated just like anyone else."
"Anyone that thinks about getting behind the wheel and driving should think twice. The message is simple: don't drink and drive. That applies to everyone, not just celebrities. Everyone, and they're all treated the same," said the spokesperson.
Still, Campos believes that, with a few exceptions, if one has the coveted "celebrity status" they are indeed given preferential treatment.
"There are a lot of celebrities that get caught with DUI yet they don't get punished the same was as a regular guy or regular woman. They're easy on them," Campos said. "They should be tougher on them because it could teach them that being in a cell alone is a wake up call."
One thing is for sure – a DUI in 2010 can have a pretty adverse impact on one's public persona, and is no longer a laughing matter, a lesson Lindsay Lohan learned the hard way last Tuesday when she was slapped with her own wake up call: 90 days in prison as the consequence of violating her terms of probation stemming from her 2007 DUI arrests.
"There's an even greater microscope leveled on any star that's had a brush with the law, with their lifestyles and their sincerity given much greater scrutiny," Huver added. "Drunk driving has also been taken far more seriously in the past 20 years: gone are the days when Johnny Carson won back his audience's heart by joking about his own DUI."
Additional reporting by Deidre Behar