Driver Crashes While Chased by Bounty Hunter Duane 'Dog' Chapman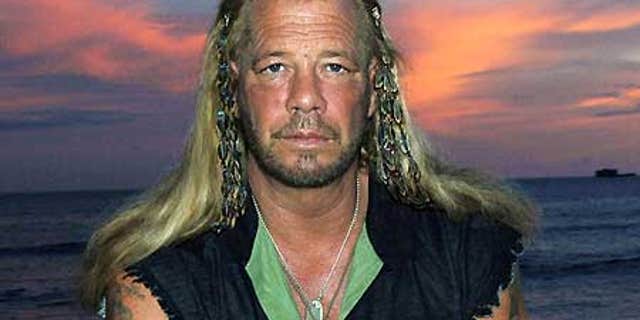 NEWYou can now listen to Fox News articles!
COLORADO SPRINGS, Colo. – Police in Colorado say a driver being followed by bounty hunter Duane "Dog" Chapman during filming for his reality TV show was involved in a rollover crash.
It's not clear whether anyone was hurt.
Colorado Springs police say Chapman's daughter called them to say the man was trapped inside the vehicle early Tuesday. But police say the man got out of the car and ran away and hasn't been found.
Chapman is the star of A&E's "Dog the Bounty Hunter." Authorities say he and a television crew were pursuing a man wanted for failure to appear on a narcotics charge.
Last month, Colorado Springs police arrested a man accused of shooting at Chapman and another bail bondsman, but prosecutors dropped the charge, citing conflicting witness statements and weak evidence.