Drinking, debt behind Lindsay and Dina Lohan's continuous fighting, sources say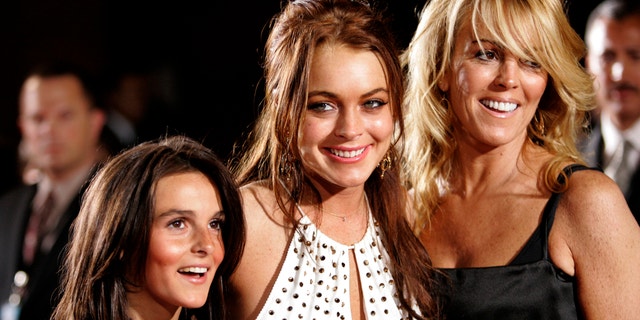 Lindsay Lohan and mom Dina caused yet another commotion in New York this week, prompting Nassau County police to respond to a 911 call about a domestic incident on Old Mill Road involving the tabloid-prone mom and daughter. Despite reports that the fight got physical, authorities characterized the incident as "a verbal dispute" and no arrests were made.
But according to those close to the troubled family, such altercations are nothing new.
"It's a weekly occurrence, Lindsay and Dina are always getting huge fights that can turn physical," a source close to the Lohans told FOX411's Pop Tarts column. "There's a lot of screaming that goes on."
And often, we're told, a point of contention is Dina's drinking.
Another insider told us that tensions are on the rise given that both are enduring some "serious money problems" and it is believed that Wednesday's pre-dawn spat erupted over a $40,000 loan the "Mean Girls" star took out to prevent her family home from being foreclosed.
"Lindsay is upset and sad about the whole thing, but the family home is really important to her. It's a home base and if it's gone she would be lost," continued the Lohan source.
We're also told that Dina spent a great deal of money trying to help her problem-plagued eldest daughter with various lawyer and rehab fees, which likely contributed to housing payment debt.
"Dina really doesn't drink that much and she wants the best for Lindsay," added the insider.
A rep for Lohan declined to comment.