Downward Daters: Which Celeb Could Do (a Lot) Better?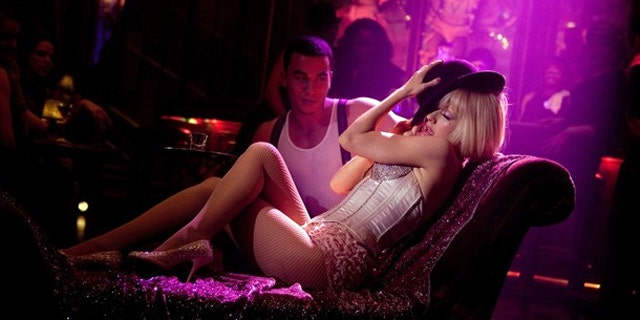 Practically seconds after she filed for divorce, Christina Aguilera began publicly dating Matthew Rutler.
Wait a minute. Who the heck is Matthew Rutler?
Unlike his superstar girlfriend, Rutler was just a lowly set assistant on Xtina's latest movie, "Burlesque."
SODAHEAD SLIDESHOW: Downward daters: See the celebrities who could date (a lot) better.
But Aguilera, who turns 30 on Saturday, tells People magazine that Rutler is more than just a low-level production worker -- he's a "special person."
"We had a really strong friendship on the movie," she said. "Once I filed for divorce, we started dating. I'm not trying to jump into anything. I just left a five-year marriage. I'm taking it slow and trying to be happy."
Asked if she's in love, Aguilera said:
"There's a love there, yes. I'm having fun, I'm dating and it's something I haven't had in a really long time. . . . He's the kind of person you could spend hours on the phone talking to and all of a sudden it's daylight."
Aguilera's ex, music marketing executive Jordan Bratman, wasn't exactly a world-famous guy either. So what gives?
From Aguilera to Anne Hathaway to Jennifer Love Hewitt, let us know: which celeb is the biggest downward dater?