Dominic Cooper on working with ex Amanda Seyfried: 'You just have to be delicate with those situations'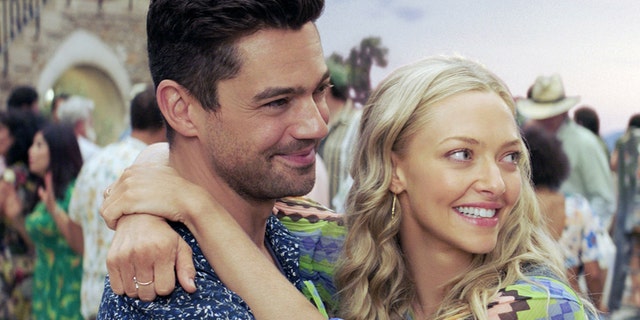 Running into an ex can be awkward. Spending a few months filming a summer blockbuster with them, even more so – unless you're Dominic Cooper and Amanda Seyfried.
That's because the former couple, who dated for a few years after meeting on the set of "Mamma Mia!" in 2007, was never going to let their past get in the way while filming the sequel "Mamma Mia! Here We Go Again" last fall.
"She's a friend," Cooper, 40, told the UK's Attitude magazine. "It was always going to be OK. You just have to be delicate with those situations."
It probably helped that both actors have moved on with their lives since calling it quits for good in 2010, especially Seyfried. Last year the actress, 32, married Thomas Sadowski and gave birth to the couple's daughter.
"She's married now and has a beautiful child," Cooper told the magazine. "We knew we were going to be working together [again] on a set, going back to a part which was certainly going to remind us of 10 years earlier, but I know her family, I know her mum, who was there a lot."
Whether or not any of those old feelings came back, it sounds like Cooper had a good time working with his old flame.
"It was a pleasant atmosphere," he added. "It was really interesting to see how different our lives are after 10 years. It is a long time and it was nice to spend time [with her]."
The experience of working with an ex could prove to be valuable for Cooper, too. In April, he and "Preacher" co-star Ruth Negga broke up after eight years together.
Although the series has yet to be renewed for a fourth season – its third is currently on the air – AMC has not announced plans to cancel it either.
This article originally appeared in Page Six.