Dog apparently singing Britney Spears' 'Toxic' is Twitter hit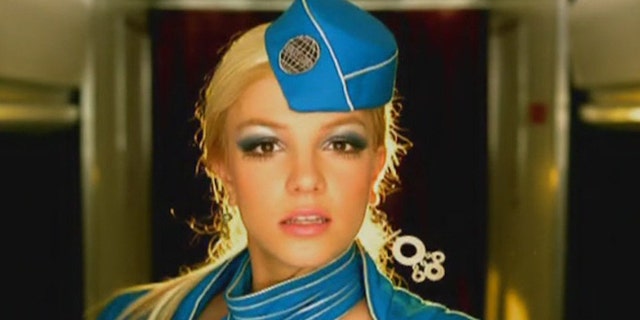 Call it a howling good time.
A clip of a dog "recreating" the Britney Spears song "Toxic" has racked up millions of views on Twitter.
Black-and-white footage of the dog, named Riley, was tweeted out on Friday.
"Is it just me or does it sound like he's singing toxic by Britney Spears?" his owner, identified by the Irish Independent as Matt Hardin, said when sharing the footage.
As of Sunday afternoon, the video has more than 2.6 million views, 107,000 retweets and 259,000 likes.
Multiple Twitter users took time to react to the video.
"that's freaking magical," one person said.
NEW YORK TOWN 'ADOPTS' BIGFOOT AS ITS OFFICIAL ANIMAL
"This is so dumb, I love it," another wrote.
One user shared, "Can't stop listening. Crying laughing."
The clip also got other responses.
"Poor dog," one person wrote.
"IT'S LITERALLY IN THE SAME KEY," another user claimed.
Some Twitters users posted clips splicing in Riley's audio with the original song.
The Irish Independent reports that Hardin has made an Instagram account for Riley.
"Me posing for my close up," one of the photos is captioned. "I wanna say thank you to all of my fans. Debut album "nontoxic" coming soon."
NORTH CAROLINA MAN'S BARBECUE INVITE GOES VIRAL AFTER CLARIFYING IT WASN'T AN ORGY