Documentary 'Reportero' Brings the Dangers of Journalism in Mexico to Light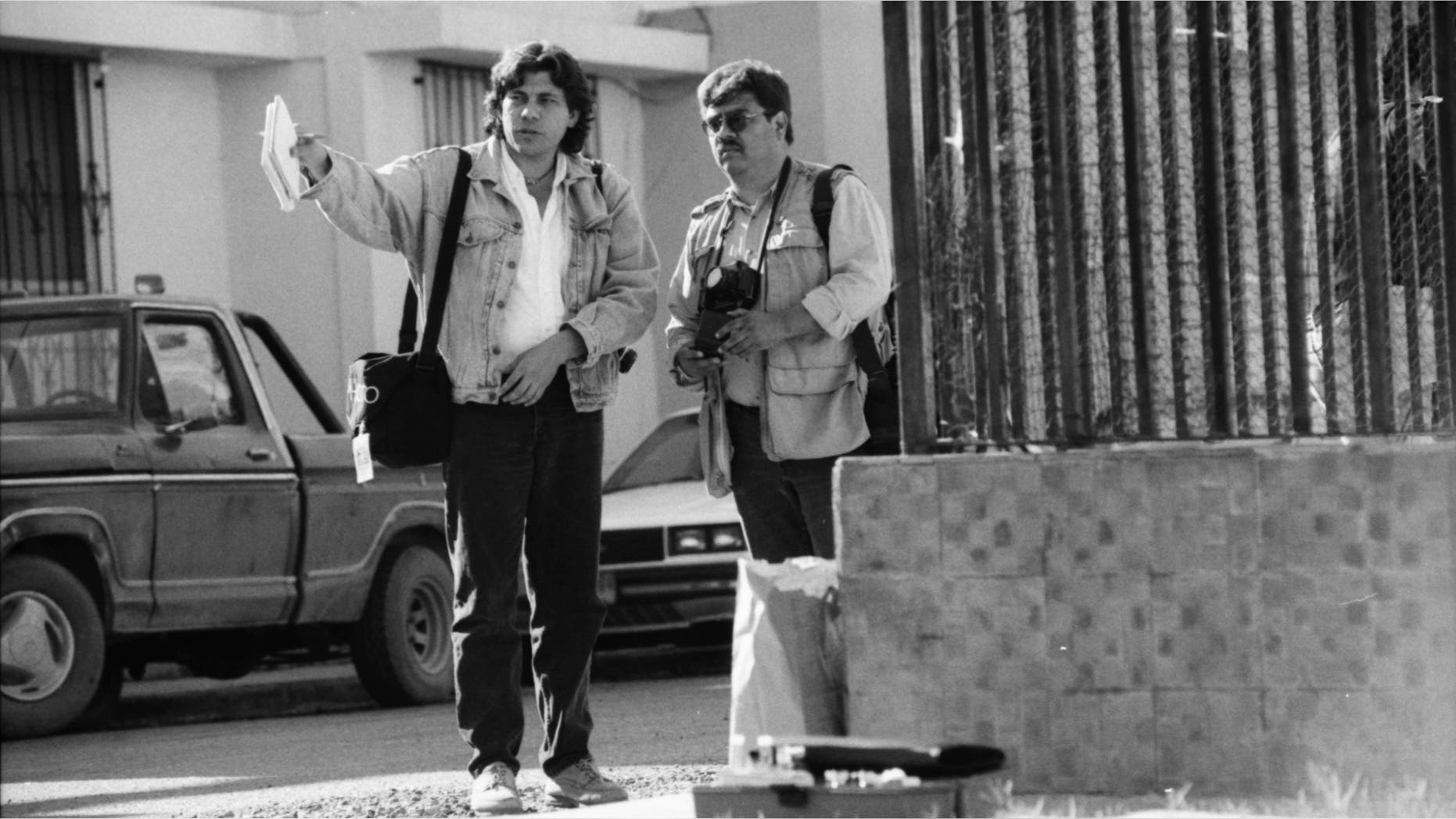 Bernardo Ruiz was in Mexicali, Mexico in 2009 researching deported children living in a shelter when he stumbled upon another problem that left him with the burning sense that he had to capture it on film.
What was initially planned as a 30-minute meeting about local children with Mexican journalist Sergio Haro expanded into a three-hour discussion about the dangers of reporting on the cartels in Mexico. More than 50 journalists have been killed or gone missing in Mexico since 2006, the year that incoming president Felipe Calderon launched a strong government agenda attacking organized crime and the cartels specifically.
"I realized that that journalist and his story was much more urgent than anything I had originally been thinking of," Ruiz said in an interview with Fox News Latino.
"Originally, it was going to be a very quiet film about the shelter for deported kids, and it turned into a much more ambitious film."
The result is "Reportero," a documentary that brings to light the dangers of reporting on cartel activities in Mexico. Premiering on Monday in the U.S., "Reportero" is part of the award-winning documentary series "POV" being shown on PBS.
"Reportero" shadows reporters from the independent news publication Zeta, a politically fueled media outlet that was launched in 1980 for the purpose of printing information free from government regulation and control.  In order to do this at the time, the company's printing operations had to be maintained on the California side of the U.S.-Mexico border.
To date, Zeta has had two of its reporters gunned down in Mexico, including co-founder Hector Miranda.
Haro, a veteran beat reporter who's worked in the field for 30 years, is one of the focal points of Ruiz's film.
"The film focuses on how hard it is to do your job well and how many things are stacked against you," Ruiz said, discussing Haro's resilience.
"But in the end, the good journalists like Sergio, the responsible journalists, are getting their job done."
Ruiz emphasized how difficult it is for Zeta's journalists, as opposed to international journalists who work in Mexico temporarily, because they experience the dangers nonstop.
"It's one thing as a foreign journalist to parachute in, and be in a difficult situation for two or three days, and then fly back out. It's another thing to cover organized crime in a city you live [in]," he said.
With screenings already shown throughout Mexico, El Salvador, and Europe, "Reportero" has received a "phenomenal" response, according to Ruiz, as it appears people are "paying respect to a profession that has been under fire."
Ruiz said it's important for residents of the United States to understand the constant cartel conflict in Mexico, whether or not they are directly affected.
"The drug war, it's largely fueled by U.S. consumption," he said.
Elaborating on his point, Ruiz explained, "In the last few years, we've started to think about where the things we buy come from. People want to know where their iPhones are made, what conditions are for factory workers in China, where their fruits and vegetables are grown…we don't have that same conversation about drugs in this country, we don't talk about where they come from or the impact of our consumption patterns."
Ruiz acknowledges that there is no easy solution to the issue, especially regarding U.S. consumption patterns.
"In no way do we pretend to have answers," Ruiz said.
"What we try to do is show how every aspect of life in Mexico is being affected by this demand for narcotics in the United States."
Although his team was never directly endangered, Ruiz attributed this to the fact that they were working under the radar.
"We didn't have the big CNN truck, we weren't staying at the fancy hotels in town. I don't think people took us as a serious threat at the time."
There were other reminders, however, of the severity of situation they were covering.  One was during a visit to a garbage dump, upon which Haro reflected on the issue of economic inequality, one of the roots of the entire drug war."[It's] a very important piece of the story, you have all of these willing participants in the drug trade because of Mexico's poverty," Ruiz explained.
Another reminder was an interrogation video included in the film.  The video, showing a high-powered member of the cartel admitting to collusion with a state government official, was shunned by many media outlets who feared retaliation from the cartel.  Haro, however, chose to publish and publicize the video, an action which Ruiz called "a demonstration of how committed this journalist is to his job."
The man in the video, who was presumed to have been tortured during interrogation, was found murdered after it was released.  Even though this came to light after Ruiz had spent plenty of time with Haro and in the region, he said it was a pivotal "reminder to me of how serious the stakes were."
A focal point of the film is the unequivocal ability of the cartel to silence the media, a threat to freedom exemplified by the refusal of many media outlets to show the interrogation video.
Ruiz emphasized how important the media is in situations like the drug war in Mexico, to enlighten those who can possibly take action.  Ruiz said: "The journalists aren't judges, aren't the police, aren't a social movement, they are simply a mechanism that can deliver information up to the public. It's up to the international community to do something with that information."
Ruiz hopes that American and European journalists will do their part in covering the drug wars.
"Where is the reporting on criminal distribution networks in cities like Dallas and Atlanta? Who's doing that reporting? Who's following the money? How is it getting laundered? We're beginning to see some of that now…[but] that's still very few and far between."
A question asked by many, is why these reporters want to risk their lives to report on things like the drug war.
"The film really grapples with that question," Ruiz said.
Haro even referred to obtaining information that may incite cartel violence like "carrying around a grenade without the pin."
So what drives Haro to stick with such a dangerous job?
"I don't think even he knows why he keeps doing" it, Ruiz said.
"The job is the thing he loves most in the world."
Follow us on twitter.com/foxnewslatino
Like us at facebook.com/foxnewslatino