Documentary on Cuban muscle cars among entries at Tribeca Film Festival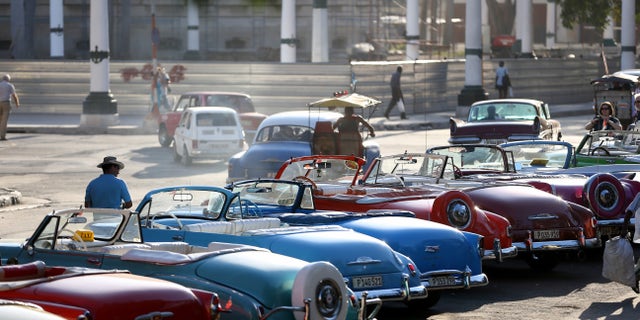 NEWYou can now listen to Fox News articles!
NEW YORK (AP) – The 14th-annual Tribeca Film Festival will feature documentaries on Cuban muscle cars, New Yorker cartoonists and police stun guns.
The downtown New York festival announced half its slate Tuesday, previewing the films that will play in competition.
The festival will feature documentaries across a wide spectrum of subjects, including "Indian Point," on the New York nuclear facility; "Havana Motor Club," on muscle cars in Cuba; "Tom Swift and his Electric Rifle," on police use of stun guns; and "Very Semi-Serious," about New Yorker cartoons.
Among the dramatic entries are "The Adderall Diaries," an adaption of Stephen Elliott's memoir starring James Franco; "Franny," a drama about an eccentric older man (Richard Gere) drawn to the daughter (Dakota Fanning) of a dead friend; and "Meadowland," a relationship drama with Olivia Wilde and Luke Wilson.
But documentaries have become known as Tribeca's strongest offerings and are increasingly occupying some of the festival's top showcase slots. This year's festival, which runs April 15-26, will open with the "Saturday Night Live" documentary "Live From New York!"
Other documentaries coming to Tribeca this year focus on the Japanese drink sake ("The Birth of Sake"), romance among the autistic ("Autism in Love") and the most-gored bullfighter in history ("Gored"). Albert Maysles will also present "In Transit," a documentary he co-directed about the longest train route in America.
Like us on Facebook
Follow us on Twitter & Instagram