DirecTV average customer bill tops $102 per month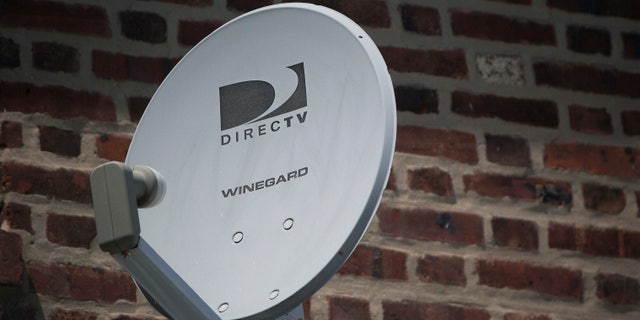 DirecTV gained a net 139,000 subscribers in the U.S. after dropping 84,000 in the second quarter, and the satcaster's financial results rose primarily because customers are forking over more coin.
The average monthly revenue per subscriber in the U.S. increased to $102.37 — breaking into triple digits for the first time – rising 6.2% from a year earlier. DirecTV said the increase was mostly due to higher advanced receiver service fees, price hikes for programming packages, higher fees for a new enhanced-warranty program, as well as higher pay-per-view revenues.
DirecTV CEO Mike White has said the company expects to raise prices again next year. Its most recent price increase, in February 2013, boosted customer bills an average of 4.5%. White, at an industry conference in September, said 2014 rate hikes will not be as much but "while it might be not as much, it is still going to be meaningful."
Overall, the satcaster posted Q3 revenue of $7.88 billion, up 6%, and net income of $699 million, an increase of 24%. Earnings per share climbed to $1.28 for the period, up from 90 cents in the year-earlier period. U.S. revenue increased 7% to $6.17 billion, with the company citing growth in ARPU along with a larger subscriber base.
SEE ALSO: DirecTV CEO: We'll Have to Raise TV Prices Again in 2014
DirecTV U.S. ended the quarter with 20.16 million subscribers, compared with 19.98 million subscribers a year ago.
The second-largest U.S. pay TV provider said it net adds for the period were helped by a lower average monthly churn rate of 1.61% (compared with 1.74% a year ago). DirecTV said Q3 2012 churn was higher in part because of the carriage dispute with Viacom that resulted in the removal of several channels for nine days.
DirecTV Latin America continued to grow but at a slower pace than last year. In the third quarter, DTVLA revenues increased 5% to $1.66 billion mainly on subscriber gains; that was partially offset by an 11.7% decline in ARPU mostly driven by unfavorable changes in foreign exchange rates, the company said.
The Latin America group reported net subscriber additions of 260,000 — less than half 543,000 in the prior-year quarter. DirecTV cited higher churn and lower gross adds because of limitations on importing set-top boxes for new customers in Venezuela, as well as lower post-paid subscriber additions in Argentina and Brazil mostly associated with "stricter credit and sales filters."