Didn't play matchmaker between grandson, Taylor Swift, Ethel Kennedy says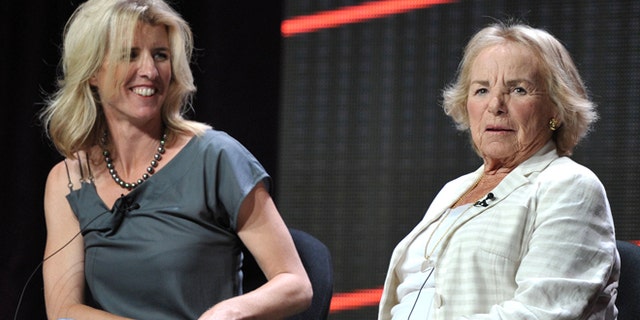 BEVERLY HILLS, Calif. – Ethel Kennedy says she didn't play matchmaker between a grandson and Taylor Swift but the Kennedys would be "lucky" to have the pop star in the family.
Kennedy is the subject of a new HBO documentary. She was asked Wednesday about reports that she set up the 22-year-old pop star 18-year-old Conor Kennedy. He's the grandson of Ethel Kennedy and the late Sen. Robert F. Kennedy.
Ethel Kennedy told the Television Critics Association, "Certainly not." But the 84-year-old added, "We should be so lucky."
Ethel Kennedy's daughter, filmmaker Rory Kennedy, directed and produced the documentary "Ethel." It debuts Oct. 18 on HBO.
Rory Kennedy would confirm only one relationship involving Swift: The one Swift has with the Kennedy family.
Rory Kennedy said Swift is a "great friend of all of ours."