Dennis Hof, Nevada brothel owner, dead at 72
Nevada brothel owner Dennis Hof, a legal pimp who gained notoriety for an HBO series about his business, has died, Fox News has learned. He was 72.
"We received a 911 dispatch call around 11 a.m. for an unresponsive male and when officers arrived at the scene, the patient, Dennis Hof, was located deceased. Foul play is not suspected," the Nye County Sheriff's Office Lieutenant David Boruchowitz told Fox News on Tuesday.
He declined to say where on the property Hof was found and said people at the business were being questioned.
Boruchowitz added that autopsies "are usually performed the next day."
"I don't see any reason why this one would be different," he noted.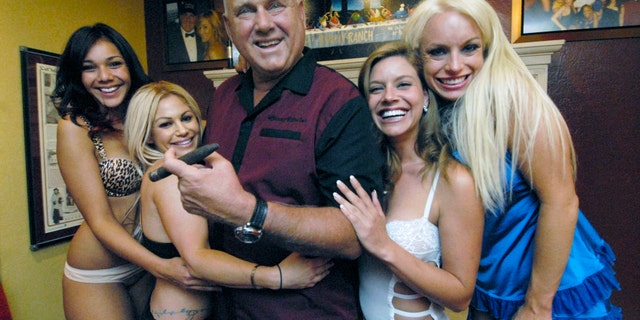 The brothel owner had recently fashioned himself as a Donald Trump-style Republican candidate for the state Legislature.
Political activist Chuck Muth confirmed the news as well on Tuesday tweeting: "I just confirmed with Nye County sheriff's deputy that Dennis Hof passed away this morning. No other details at this point. I'm heading out to Love Ranch Vegas now. Official statement will come once I learn more."
Hof, who turned 72 on Sunday, was the Republican candidate this year in a heavily GOP state legislative district. Ballots have already been printed in the race and it wasn't immediately clear how elections officials would handle Hof's death.
Hof owned a handful of brothels in Nevada, the only state that allows them to legally operate.
His Love Ranch brothel is where NBA player Lamar Odom was found unconscious in 2015.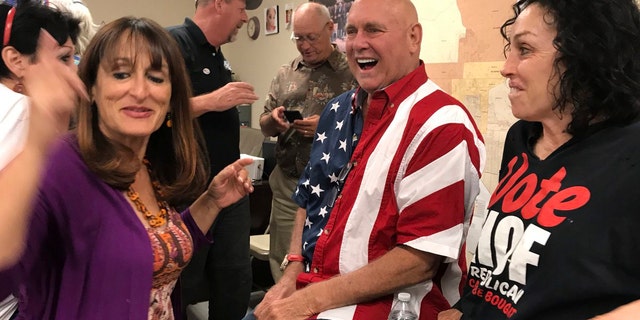 The brothel was temporarily shuttered twice this year by regulators who said Hof had failed to renew licenses and get proper permits for renovations.
About 20 brothels operate in Nevada, mostly in rural areas. The state doesn't publicize how many are open, and most owners keep a much lower profile than Hof.
In addition to his legislative campaign, Hof faced a push to outlaw brothels and had problems with local regulators in the two counties where he runs the licensed bordellos.
Hof had also been accused of sexual assault on at least four occasions. The Nevada Department of Public Safety says it is investigating an allegation made in September but has released few details.
Hof had denied any wrongdoing.
The flamboyant pimp starred in the HBO adult reality series "Cathouse" and wrote a book titled "The Art of the Pimp," a play on Trump's book "The Art of the Deal."
Hof ran for office in 2016 as a Libertarian but lost the race.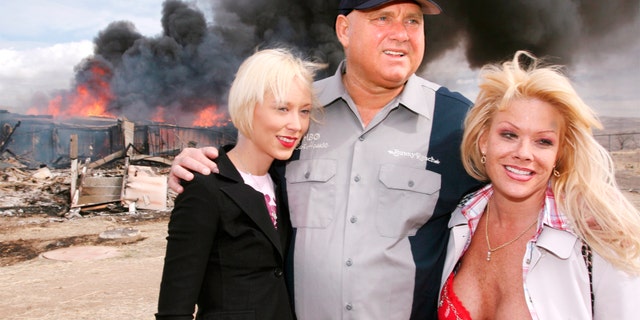 This year, he ran as a Republican and earned backing from Trump associate Roger Stone and tax-cut activist Grover Norquist.
He upended Nevada politics this summer when he ousted an incumbent Republican lawmaker in a primary, celebrating at an election night party with "Hollywood Madam" Heidi Fleiss.
He said the anti-brothel push and regulatory problems he's faced this year were political retribution.
The Associated Press contributed to this report.