Democrat Jon Ossoff gets Hollywood help in Georgia special election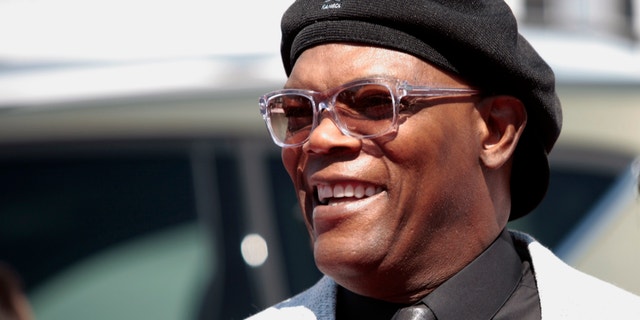 Hollywood is invading Georgia.
Democrats are pumping millions into the Georgia congressional election set for Tuesday, hoping 30-year-old political upstart Jon Ossoff can leverage celebrity endorsements to deliver a rebuke to President Trump and his first 100 days in office, and help the party reclaim lost momentum.
Paving the way is actor Samuel L. Jackson, who helped create a radio ad urging voters to flip the seat previously held by Republican Tom Price, who is now Trump's health secretary.
His ad highlighted "Pulp Fiction" references as he announced: "Vote for the Democratic Party. Stop Donald Trump, a man who encourages racial and religious discrimination and sexism. We have to channel the great vengeance and fury we have for this administration into votes at the ballot box."
FOLLOW US ON FACEBOOK FOR MORE ENTERTAINMENT NEWS
Special elections today in Georgia. Vote for @JonOssoff in Georgia. He's our man.

— Chelsea Handler (@chelseahandler) April 11, 2017
Comedienne Chelsea Handler invited nearly 7 million followers to get out and vote for Ossoff on April 11th — even though the election wasn't taking place until April 18th.
The New Yorker reported Ossoff had raised nearly two million dollars by March since declaring his candidacy in early January and has received online support from actress Debra Messing and "Star Trek" icon George Takei.
Actress Alyssa Milano has also taken to Twitter where she actively tweeted her support for Ossoff. The 44-year-old also pinned a tweet from February 2nd, where she announced that anyone who tells a celebrity not to discuss politics on social media are the same ones who voted for "an uninformed celebrity."
Actor/comedian John Leguizamo went to Facebook to show his support of Ossoff, urging fans to "save America" from "#kleptocracy from the GOP." And Ossoff's Federal Election Commission (FEC) report made public on Tuesday revealed Leguizamo, along with Sam Waterston, Kristen Bell, Connie Britton, Jessica Lange, Lynda Carter, Rhea Perlman, Jane Fonda and Jon Cryer contributed to his campaign.
Despite his celebrity support, Ossoff insisted on his campaign site that his goal is to help the people of Georgia.
"Our team has taken down human traffickers, exposed dozes of corrupt officials around the world and uncovered atrocities committed by ISIS in Iraq," he announced. "Previously, I was a senior national security staffer in the U.S. Congress, working with our military and intelligence community to keep Georgians safe while investigating wrongdoing by government contractors."
"During five years as a Congressional aide, I learned how to get things done in Washington," he added. "On Capitol Hill and as a journalist, I've learned how to expose and fight the abuse of power. I will use my experience and all of my energy to fight for Georgia."