Demi Lovato's Estranged Father Dies, Singer Thanks Fans For Support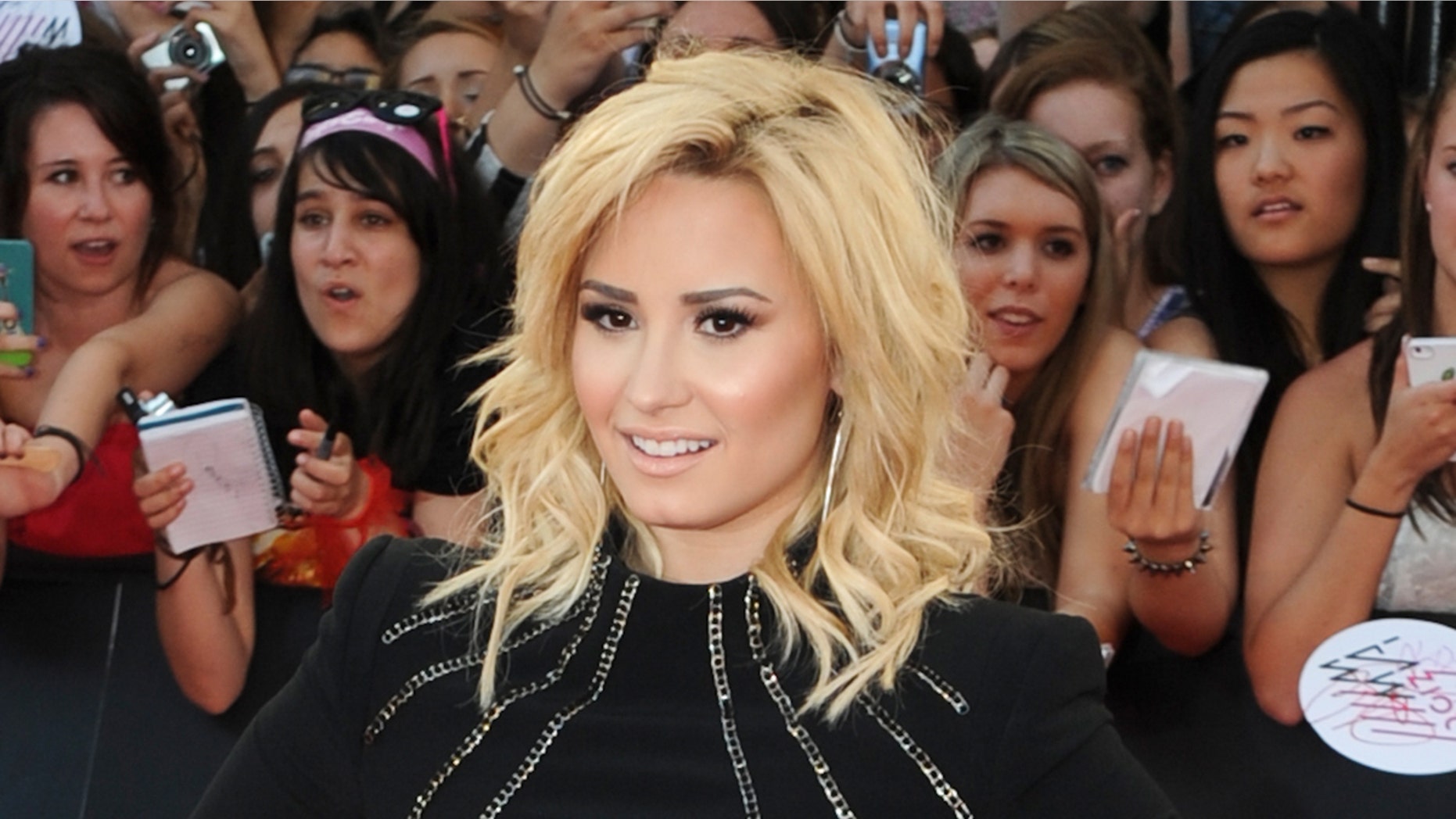 Fans and crew members of "The X Factor" are rallying behind Demi Lovato as she copes with the loss of her father.
Over the weekend, Lovato's estranged father, Patrick Lovato, 53, died of a years-long battle with cancer. The cause of death has not been announced.
After remaining silent for most of the weekend, Lovato sent out a tweet Sunday night to thank everyone for their support.
"I feel so humbled to have had so much support from my fans, friends, family and complete strangers," Lovato wrote. "God bless you all, thank you so much."
The 20-year-old took some time off from work on the "X Factor," missing a photo shoot scheduled on Saturday.
The show's host, Mario Lopez, tweeted a picture from the shoot with him and Lovato's fellow judges Paulina Rubio, Kelly Rowland  and Simon Cowell, with the message, "Missing @ddlovato today…:("
Calling Lovato her "lil sis," Rubio tweeted that she was praying for the youngest "X Factor" judge.
"Te amo [I love you] @ddlovato sorry for ur loss, I know what it feels Nothing we can say it's [sic] enough..."
Even Cowell, who is known for his tough demeanor, tweeted some encouragement to the star, writing "My thoughts are with you Demi. X"
Lovato has spoken out in the past about her estranged relationship with her biological father.
"The last time I talked to him was two years ago," Lovato told the Daily News back in 2009.
"You try to have faith in somebody, even when you're the last person that believes in him. But when somebody lets you down after you've been the only one there for them, and so many times, you don't know what else to do."
Last year, Patrick pleaded with his daughter through the press to contact him.
"I love her so much, and I just want her to call me," he told Radar Online. "This is the only way I can talk to her, I try to reach her but it never works."
This was the second time her father used the press to reach out to Lovato, though it has always seemed to backfire.
"Sometimes there are people in your life that you have to cut out," Lovato said the month before she went to rehab in 2010 to deal with emotional and psychological issues. "It sucks when it's your own father. But I know what's best for me…I have an old soul, because I had to grow up fast, because of the public eye and because of my life experiences."
When her father had to have a tumor removed from his throat last year, he said he had reached out to the singer but admitted, "Demi and I haven't spoken in so long."
While Lovato seldom talks about what made their relationship so fractured, her songs hint to the problems.
In "For the Love of a Daughter," Lovato begged for her dad to "put the bottle down."
"It's a very personal song," Lovato told The Daily Mail last year. "…The lyrics are self-explanatory about my relationship with my estranged father whom I haven't spoken to in five years. I wrote it when I was 16 and getting it out is like therapy."
Follow us on twitter.com/foxnewslatino
Like us at facebook.com/foxnewslatino