Demi Lovato recalls time she 'blazed' with Miley and Joe Jonas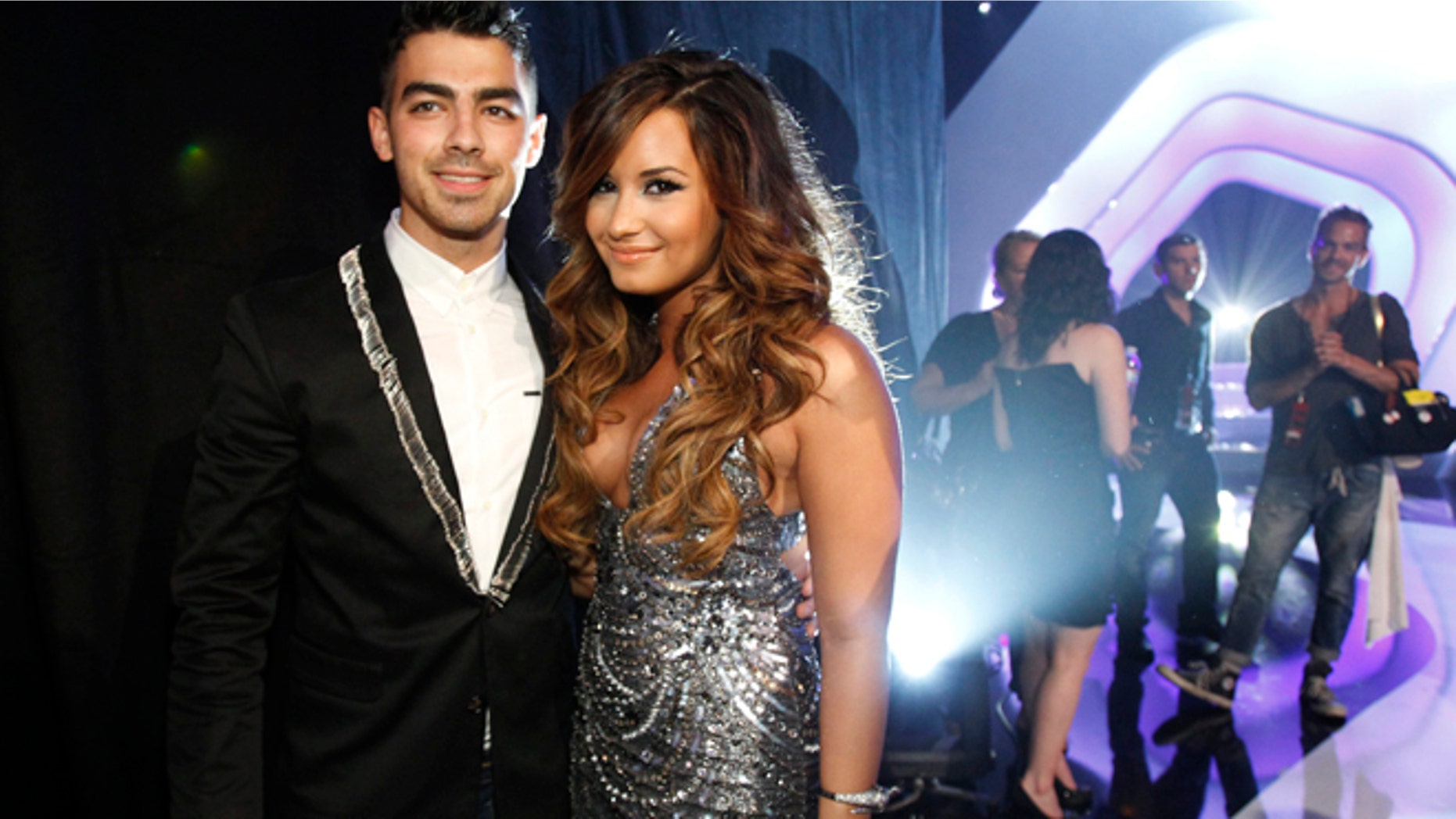 Demi Lovato referenced her not-so-innocent behavior during her Disney days with a cheeky Instagram photo . The "Really Don't Care" singer posted a clearly edited photo of herself smoking marijuana with Miley Cyrus and Joe Jonas in honor of 4/20, an unofficial holiday that celebrates marijuana culture.
"In honor of our former escapades, I thought you'd like this to remember your first blaze.. Happy #420 @joejonas. #disneyhighclassof09."
Cyrus has yet to respond to the post but celebrated the "holiday" in her own special way by posting a picture of herself wearing nipple pasties and lighting up a bong. "Happy 420," she wrote. "#goodstarttodabestdayofdayear."
In 2013, Jonas confessed that he first tried marijuana with Cyrus and Lovato. In a New York magazine essay the "Just in Love" singer claimed that he felt pressure from his two Disney colleagues to partake.
"I must have been 17 or 18," he wrote. "They kept saying, 'Try it! Try it!' so I gave it a shot, and it was all right."
Jonas added, "I don't even smoke weed that often anymore."
The singer later said that he had warned Cyrus and Lovato about the essay beforehand but initially his ex-girlfriend Lovato was not too happy.
"Well, first I was like, 'Umm, we need to talk,' and then we talked and I was fine. I was like, 'Look, I'm not mad at you but you need to choose your words more carefully next time,'" Lovato told E! News, adding, "He meant no harm and he's never had a chance to tell his side of the story, so I'm proud of him."
Lovato has been outspoken about her issues with eating disorders and her past addictions to alcohol and cocaine.