Demi Lovato honors her 'former escapades' sharing pic of joint in Instagram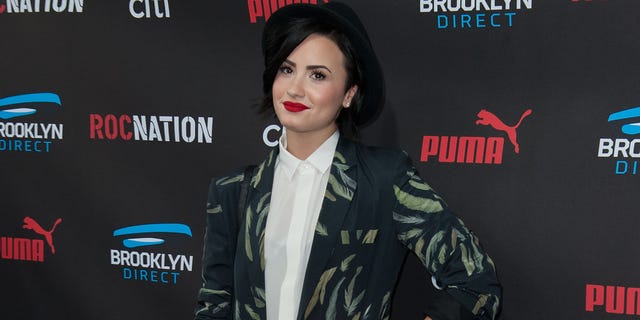 Demi Lovato is not lighting up any time soon, but she is celebrating the unofficial marijuana holiday by remembering her crazier days.
The pop singer shared a photo collage on Instagram on Monday and captioned it "In honor of our former escapades, I thought you'd like this to remember your first blaze. Happy #420 @joejonas. #disneyhighclassof09."
For some years now, Americans across the country observe "National Weed Day" on April 20 -- or 4/20.
The celebratory snapshot shows Lovato, Miley Cyrus and a Photoshop-retouched picture of Jonas alongside a photo of a joint.
The photo seems to be in reference to Jonas' tell-all essay from 2013 in which he revealed that he smoked weed for the first time with the two former Disney stars.
He claimed that the singing duo peer-pressured him to get high.
"I must have been 17 or 18," he recalled in a New York magazine essay. "They kept saying, 'Try it! 'Try it!' so I gave it a shot, and it was all right."
He added: "I don't even smoke weed that often anymore."
Responding to her ex-boyfriend's essay, Lovato said that there was no love lost between the two.
"Well, first I was like, 'Umm, we need to talk,' and then we talked and I was fine," she told E! News at the time. "I was like, 'Look, I'm not mad at you but you need to choose your words more carefully next time.'"
Jonas has not responded to Lovato's post on Instagram, though Cyrus shared her own celebratory snapshot showing herself wearing nipple pasties and lighting up a bong.
"Happy 420 #goodstarttodabestdayofdayear," she captioned the picture.
Like us on Facebook
Follow us on Twitter & Instagram