Demi Lovato credits Wilmer Valderrama for 3 years sober: 'wouldn't be alive today without him'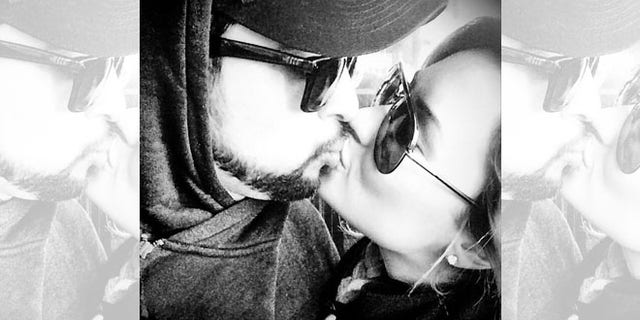 Demi Lovato is thankful for a lot these days. But mostly, she's thankful for boyfriend Wilmer Valderrama, who she credits for saving her life.
On Sunday, the 22-year-old singer celebrated three years sober after her public battle with alcohol and drug addiction, and she took to social media to give her boyfriend a shout out for his support.
"I wish I could put into words how grateful I am for this man right here," Lovato captioned a picture of the two kissing. "But my love has grown to a level that words could never possibly express how much this man completes me... He's loved me the way I never thought I deserved to be loved and with this day marking my 3rd year sober… After sharing my ups, putting up with my downs and supporting my recovery… he still never takes credit."
The "Really Don't Care" singer said she wanted the world to know how "incredible" Valderrama is and how she credits everything to him.
"I really wouldn't be alive today without him. I love you Wilmer," she wrote.
On Twitter, Lovato also thanked her fans, family and friends who supported her throughout the last three years.
"I never knew sobriety was possible for me," she wrote. "But with the love and support I've been given from my friends, fans, and family.. I now celebrate my 3rd birthday. Thank you to everyone."
Lovato, who has struggled with eating disorders in the past, has recently been promoting living a healthier lifestyle.
Valderrama, 35, also took to Instagram to commemorate his love's anniversary with an emotional post of his own.
"Today, we lay another stone together. It is now 3 years since you said: I am more important [than] any past, demon, disorder or addiction. Where you decided that YOUR life was worth living while loving yourself. And I'm sure glad you did," he wrote. "I knew then the woman you've become now. I am proud and honor[ed] to be front row to see the world you are about to change. I love you Demi."