Demi Lovato and Wilmer Valderrama calling it quits after 6 years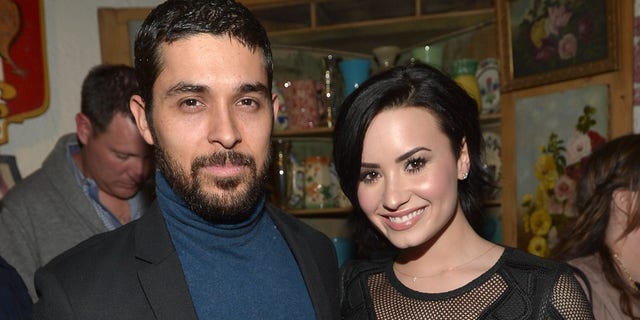 NEWYou can now listen to Fox News articles!
Demi Lovato and Wilmer Valderrama have decided to go their separate ways.
On Friday night, the entertainers announced their parting on Instagram in identical, co-ordinated posts.
The message read, "After almost 6 loving and wonderful years together, we have decided to end our relationship. This was an incredibly difficult decision for both of us, but we have realized more than anything that we are better as best friends. We will always be supportive of one another. Thank you to everyone who has offered us kindness and support over the years."
The 36-year-old Valderrama, who first gained fame playing Fez on the television sitcom "That 70s Show," first began dating Lovato in 2010, shortly after she turned 18. At the time, the Disney star who successfully made the jump to pop star, was going through personal difficulties and had entered rehab, according to People magazine.
They quickly became the It-couple of Latino media – she is of Mexican descent, while his parents are Colombian and Venezuelan.
The couple has been fairly guarded about talking to the press about their relationship, but when they have, they have generally painted a positive picture. In interviews and social media posts, Lovato has credited Valderrama with helping her through the "emotional issues" that drove her to rehab.
Last year, she told Cosmopolitan that the only time the couple had a break from each other was when she was relapsing.
In January of this year, Lovato, now 23, celebrated their sixth year together by posting a timeline of pictures of the couple together on Instagram.
They were last seen on the red carpet together at the Billboard Music Awards in Las Vegas on May 22. Two nights later they went out to dinner in Beverly Hills.
Like us on Facebook
Follow us on Twitter & Instagram