Debra Messing blasted by mother of wounded veteran for praising son's protest of national anthem
A woman said says she is the mother of a wounded veteran has a few choice words for actress Debra Messing.
The "Will and Grace" star praised her 13-year-old son last week for refusing to stand for the national anthem when he attended a New York Rangers game at Madison Square Garden.
But while Messing said she was proud of her son for his decision to protest the "Star-Spangled Banner," a mother of a wounded veteran was not impressed in the least.
"You're proud of your son boycott[ing] our Anthem?" Lisa Smith tweeted at Messing on Monday. "I'm proud of MY son. You know why?"
Smith continued, "HE can't kneel or walk on his own. HE was wounded fighting for the very freedom that YOU spit on, yet he has NO regrets! He's a Patriot & you're a loser!"
Messing has yet to respond to Smith's tweet but she did remove her original Instagram post praising her teenage son's protest.
The now-deleted post read:
"'Please stand for the Star Spangled Banner.'
Son: 'Mom, I want to sit down in protest. Can we do that?'
Me: 'Yes, honey. We can do that.'
"Who's crying?" she wrote. "I'm not crying. #BLM (Black Lives Matter)"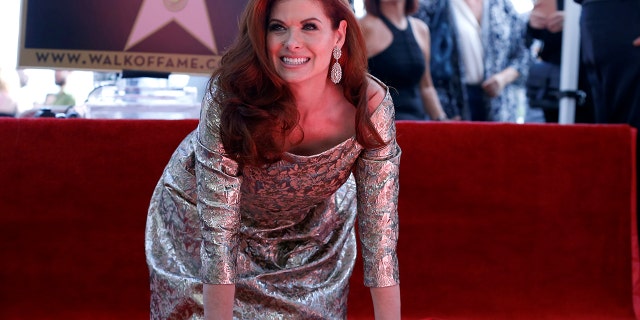 This is not the first time Messing has shown support the anthem protests or Black Lives Matter.
The actress recently tweeted out a link of Democratic Rep. Sheila Jackson Lee kneeling in solidarity with NFL players, writing that it made her "teary."