David Cassidy worried fans would confuse his dementia for alcoholism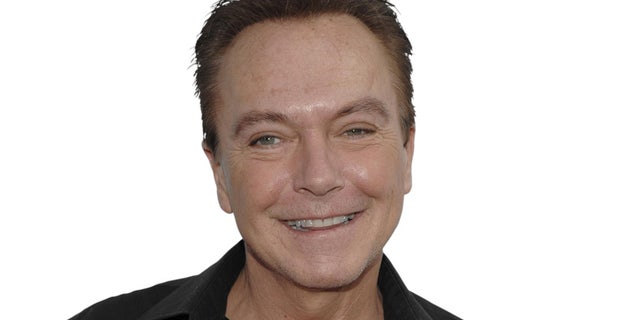 David Cassidy doesn't want fans to mistake his battle with dementia for alcohol abuse.
The 66-year-old actor, who first found fame as heartthrob Keith Partridge on the 1970s series "The Partridge Family," first revealed to PEOPLE Magazine he was diagnosed with the memory loss disease. Now he said his current battle is separate from his previous issues with alcoholism.
DAVID CASSIDY REVEALS PRIVATE BATTLE WITH DEMENTIA
"I was concerned people would mistake my alcoholism with my diagnosis," said Cassidy on Tuesday after footage obtained by TMZ showed him struggling to remember lyrics to songs that he had been singing for nearly 50 years before falling off the stage during a southern California show on Saturday.
"It's a tricky business," he said.
According to the celebrity news publication, Cassidy publicly admitted his struggle with alcohol abuse in 2008 and despite multiple efforts to get his addiction under control, he repeatedly relapsed.
He was charged with a DUI in November 2010 and was subsequently charged with the same offense in August 2013 and January 2014. A month after his third arrest, his wife filed for divorce after 23 years of marriage. In February 2015, Cassidy filed for bankruptcy and was charged following a hit-and-run eight months later in 2015.
DAVID CASSIDY APPEARS TO SLUR HIS WORDS, FALLS OFF STAGE DURING CONCERT
The '70s teen idol also battled substance abuse issues and went to rehab in 2014.
Cassidy said he has been sober "pretty much" since rehab, but admitted that during his darkest days, he found comfort in self-medicating.
"I remember times in my life that I wouldn't speak to another person for a few months," said Cassidy. "I was fine with it."
When asked if he had any regrets about his years in the spotlight, he responded, "The list of things I've done that I wish I wouldn't have would be so long that I couldn't possibly share it."
Cassidy's grandfather and mother, 1940s Broadway star Evelyn Ward, were also struck with the neurological disease. Ward died at age 89 in 2013 after suffering from Alzheimer's-related dementia.