David Cassidy reveals private battle with dementia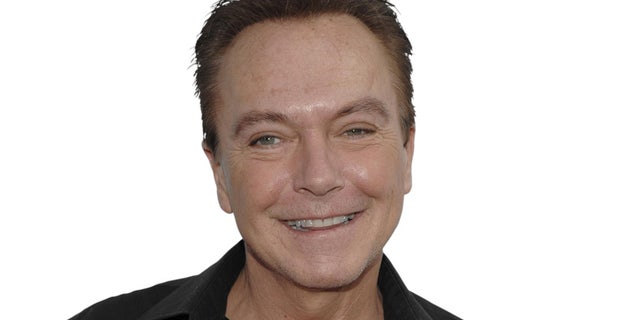 David Cassidy is battling dementia.
The 66-year-old actor, best recognized as heartthrob Keith Partridge on the 1970s series "The Partridge Family," has admitted to PEOPLE Magazine he is faced with the neurological disease.
DAVID CASSIDY FILES FOR BANKRUPTCY
"I was in denial, but a part of me always knew this was coming," said Cassidy to the celebrity news publication about his diagnosis.
"I want to focus on what I am, who I am and how I've been without any distractions," he also said on his decision to stop touring. "I want to love. I want to enjoy life."
The news came just days after Cassidy struggled to remember lyrics to songs he had been singing for nearly 50 years before falling off the stage during a southern California show on Saturday. At that same concert, Cassidy told the crowd he was retiring.
DAVID CASSIDY APPEARS TO SLUR WORDS, FALLS OFF STAGE DURING CONCERT
"I love being able to come back to the place that, despite the fact I wasn't born here, for the most part this is my home," he said while swaying and taking long breaks between his words. "And this is where I became a television star, a rock and roll star."
This wasn't the first high-profiled incident for Cassidy. PEOPLE Magazine reported he was charged with a DUI in November 2010 and was subsequently charged with the same offense in August 2013 and January 2014. A month after his third arrest, his wife filed for divorce after 23 years of marriage. In February 2015, Cassidy filed for bankruptcy and was charged following a hit-and-run eight months later in October 2015.
The '70s teen idol also battled substance abuse issues and went to rehab in 2014.
Cassidy's mother, 1940s Broadway star Evelyn Ward, died at age 89 in 2013 after suffering from Alzheimer's-related dementia.