Daphne Oz dishes on her co-hosts on 'The Chew'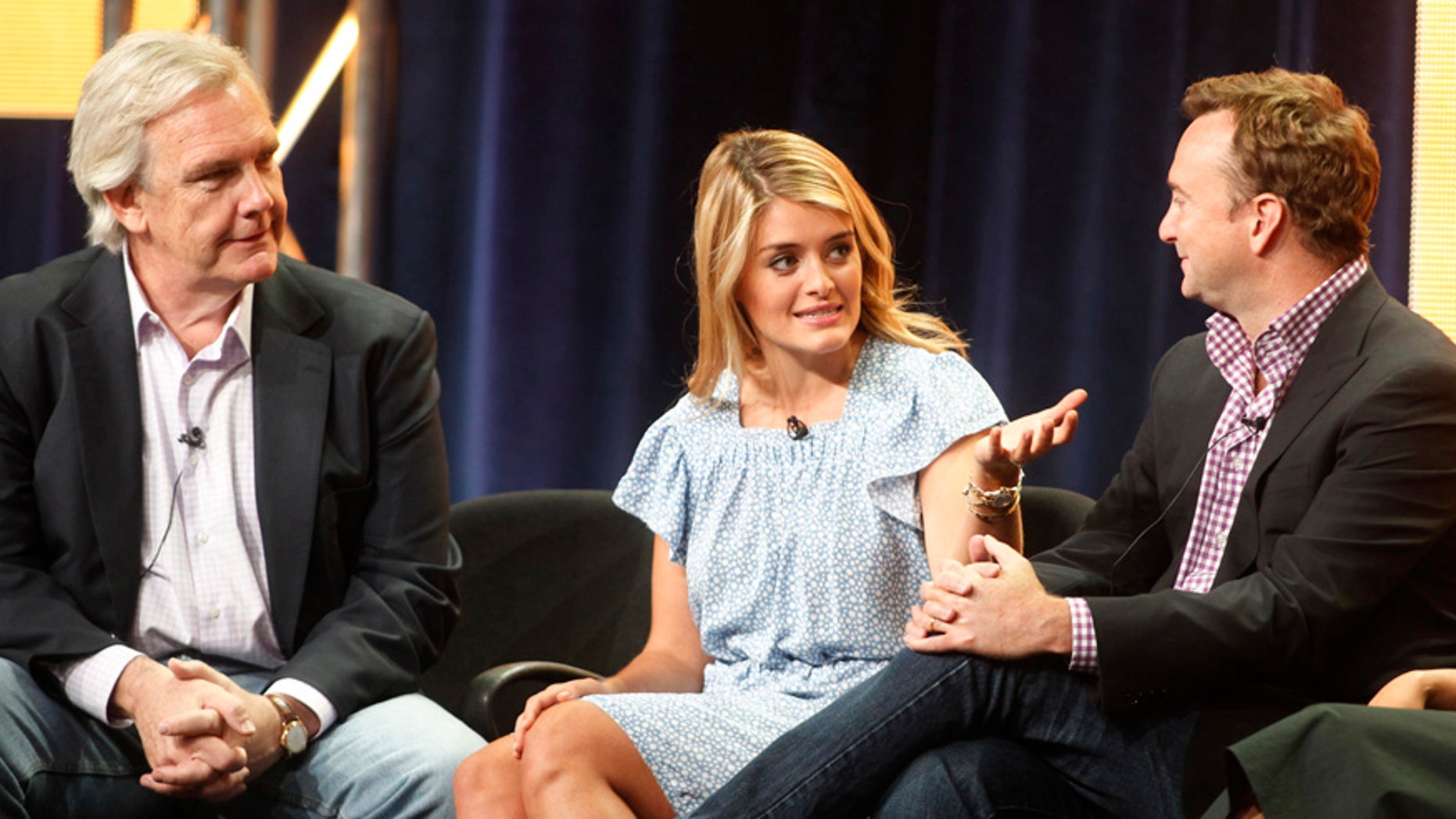 Daphne Oz, co-host of "The Chew," works with some of the top names in food including Mario Batali, Carla Hall and Michael Symon. But somehow, they all get along.

"We are all as friendly off-set as you see on-set," she revealed to Fox News. "I don't know how the producers put us together but we have so much respect and so much love for each other; I genuinely think it's because no one is done learning. Everyone wants to have fun and talk and have great conversations and learn something."
Former "What Not to Wear" host Clinton Kelly is also on "The Chew." The hosts all dish about food during the ABC food show.
"Food is one of these wonderful level playing fields where this is always someone who can teach you something you've never learned before," she explained. "We, for whatever reason, are this motley crew and random family that just gets along."

But despite Oz's pleasant work environment, she admitted she struggles at times to find a work-life balance.

"I think all moms are constantly juggling and are always running out of hours in the day, and our to-do lists are never checked off, and our inboxes are always overflowing, and it can feel really exhausting and self-defeating to see your to-do lists are never checked off," she said. "The reality is if you are being graded, which you are not… it's OK if your grade fluctuates day to day. It's OK if you're an A mother today and a B employee and C wife and tomorrow all of those things change. I think it's important for us to be a little bit more forgiving with ourselves and a little more forgiving with each other."

Oz, who has recently partnered with Chicco to encourage parents to educate one another about child safety, said she bonds with her family in the kitchen.

"The kitchen is the place to be. It's the heart of the home. It's where all the gossip happens. My kids totally know that," she said. "My kids love to make kale chips and cookies and all kinds of things. I don't mind when they make a mess. I think that is actually probably pretty healthy for them to have fun and just relax in the kitchen with me."
"The Chew" airs everyday on ABC.