'Dancing With The Stars' recap: Paula Deen melts down in rehearsal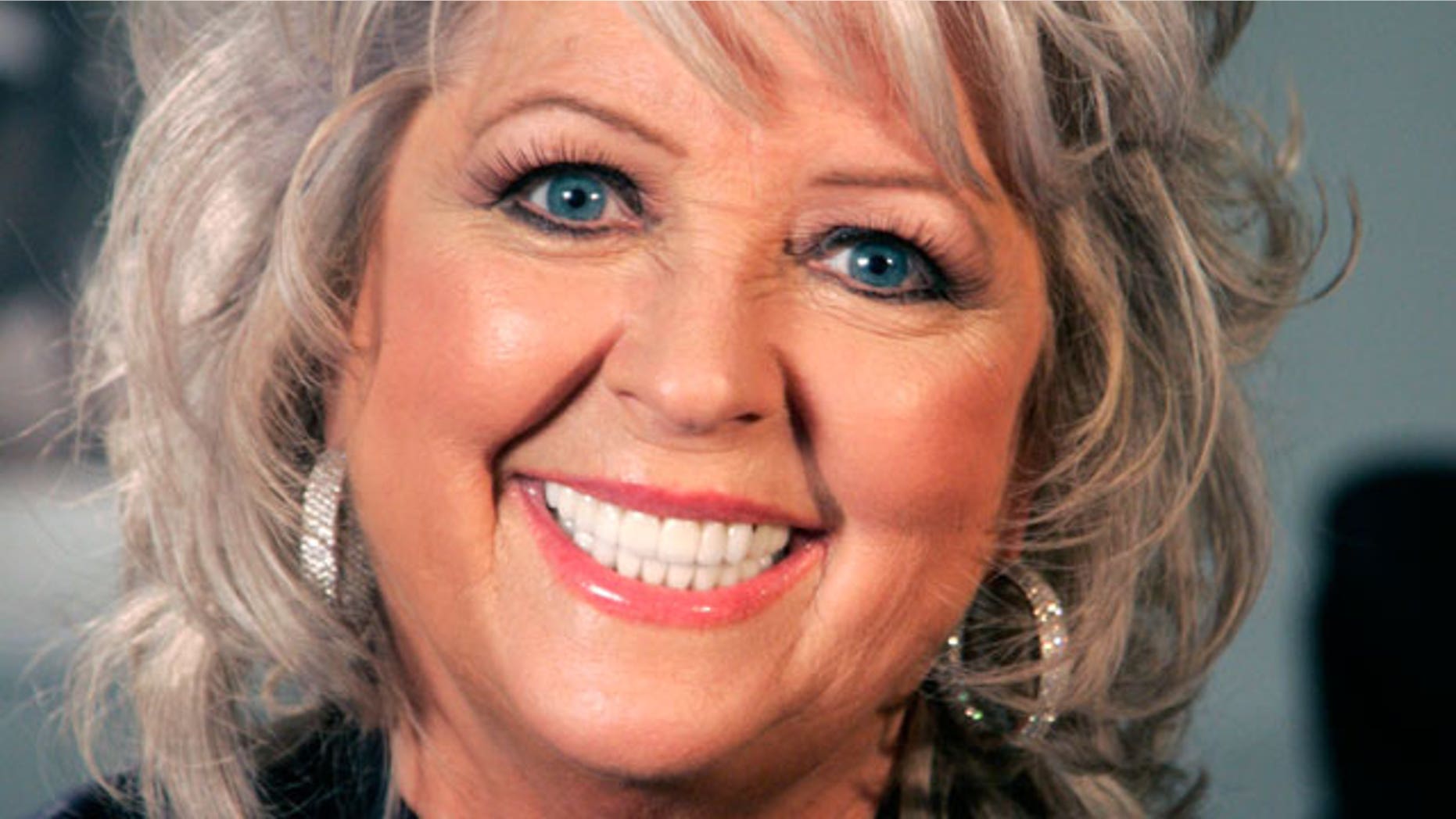 LOS ANGELES – Monday night's episode of "Dancing with the Stars" featured appearances by "The Muppets," guest judging by Alfonso Ribeiro, the competitors performing to TV theme songs-- and an elimination that wasn't.
While Backstreet Boy Nick Carter and actress Alexa PenaVega tied for first place with their tributes to "Downton Abbey" and "Breaking Bad," respectively, "DWTS" provided enough drama on its own.
As FOX411 has previously reported, Kim Zolciak Biermann, who danced with Tony Dovolani, was hospitalized after a mini-stroke last week and had to withdraw from the show on Monday night after she wasn't medically cleared to fly from her Atlanta home to compete in Los Angeles.
Although two other couples—Paula Deen and Louis Van Amstel and Andy Grammer and Allison Holker—were placed in the bottom two, host Tom Bergeron announced no one else was being kicked off because Zolciak had already been cut.
Although Zolciak's cast mates were sorry to see her go, the unusual situation probably saved chef Deen, who suffered a complete meltdown in rehearsal and then received the lowest score of the night with just 20 points out of a possible 40.
Viewers saw Deen, 68, telling partner Van Amstel in rehearsal footage that she didn't get enough sleep and sobbing, "I just want to go rest!"
Cameras also caught the star saying cryptically, "I've been abandoned many times."
Although Deen got through her Monday night dance to the "Gilligan's Island" theme song, playing the millionaire's wife Mrs. Howell, Judge Bruno Tonioli told her the "samba got stranded by the shipwreck. You lost your footing."
After the show, Deen told FOX411 the tragic family drama that had caused her to talk about feeling abandoned.
"You can be abandoned in many different ways," she said. "When I was 19, I lost my parents and while they did not choose [to leave], you still see it as a form of abandonment. My father died at 40 from damage done from rheumatic fever. And my mother died four years later from bone cancer [at 44]. But I say my mother died from heartbreak. She was a very quiet reserved lady and I said her pain had to come out somewhere because the cancer that she died from is not genetic.
"People can leave you mentally. You can be there in the room and you can be so lonely because mentally they're not there with you," said the TV chef, who said she endured "a twenty year ride of agoraphobia," after her parents' death.
At "DWTS," Deen said she got the emotion off her chest during rehearsal, laughing that she went and "had a diet soda" and talked to her "therapist," partner Van Amstel.
Deen good-naturedly shrugged off her low score, saying that "the judges didn't like my performance," but her grandkids in the audience did. "I had fun [with] a lighthearted dance."
Meanwhile, Carter and partner Sharna Burgess had the judges raving after playing Matthew and wife Lady Mary in a graceful Viennese waltz set to the "Downton Abbey" theme song.
They received 36 points for the performance but perfectionist Carter said, "I feel like I can always do better."
Matching Carter and Burgess's score were Alexa PenaVega and partner Mark Ballas, who donned yellow jumpsuits to do a spirited jazz routine to "Breaking Bad's" theme song, with Ballas' face made up to look just like Walter White.
Derek Hough revealed backstage that "Breaking Bad" star Aaron Paul is a friend, saying, "I was texting him pictures of Mark and his makeup and he texted back, 'Man, this is so great. What a fun thing to be a part of.' "
Unfortunately, Hough's own partner Bindi Irwin, who scored a strong 32 for her quickstep to the "Movin' On Up" theme from "The Jeffersons," suffered foot pain in rehearsal.
Backstage, she insisted to FOX411, "It will be totally fine. It's a little bit sore, a couple of the tendons in there screaming at the moment."
Irwin said she'd consulted a doctor "so I know how to wrap it and I've been icing it."
Terror train hero Alek Skarlatos' dance partner Lindsay Arnold encouraged him to get into a sexy mood to portray a vampire for their "True Blood" dance. And Arnold wanted him to ask "DWTS" dancer Jenna Johnson out on a date.
Skarlatos, who garnered a solid 33 score for their tango, told FOX411 about his possible date with Jenna, "Fingers crossed. We haven't arranged it yet because we've been a little busy [but Lindsay is] the best wingman ever!"
"DWTS" season 19 champ and new host of ABC's long-running "America's Funniest Home Videos" series Alfonso Ribeiro told FOX411 he thoroughly enjoyed his guest judging stint alongside regulars Tonioli, Carrie Ann Inaba, and Julianne Hough.
"I was honest," Ribeiro said. "My goal tonight was to give [the competitors] things to work on rather than just critiquing them. The ballroom [holds] a special place in my heart."