D-Listers in Love: Which Reality Romance Is REALLY Doomed?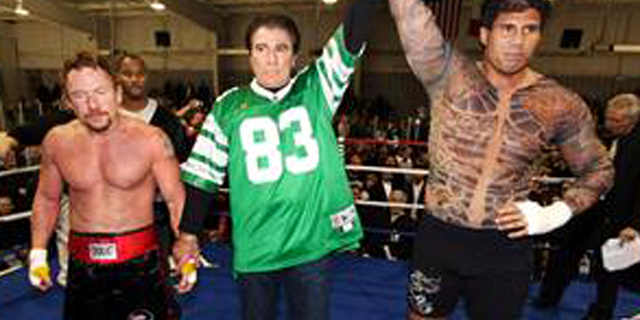 Hey -- reality stars need love, too.
Danny Bonaduce, the 51-year-old "Partridge Family" star more recently known for reality shows like "Hulk Hogan's Celebrity Championship Wrestling" and "Breaking Bonaduce," tied the knot with his 28-year-old manager last month, People reports.
SODAHEAD SLIDESHOW: See D-listers in love and vote on which relationships are doomed.
His wife, Amy Railsback, is 23 years his junior. But the age difference isn't the only strike against them.
Bonaduce has been divorced two times. His second split, in 2007, was reportedly due to the former child star's drug and alcohol abuse.
If you're looking for another sign that this couple has a rough road ahead of them, consider this: At the wedding, they exchanged similar skull-and-crossbones rings.
Not the most romantic thing you've ever heard, is it?
From Bonaduce and his bride to Spencer and Heidi to Snooki and her latest boy toy, which reality romance do you think is REALLY doomed?