Cyndi Lauper: Teachers told me I'd either be an artist or dead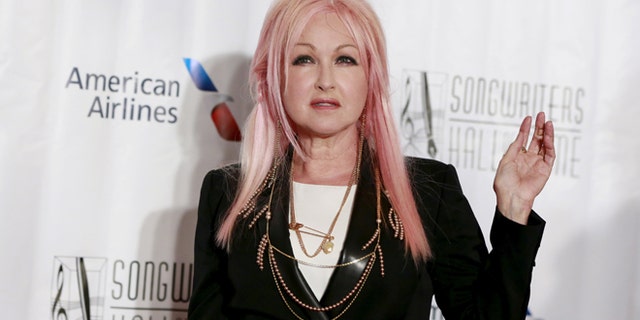 Cyndi Lauper was voted the kid "most likely to fail" in school, she revealed as she was honored for her philanthropic works with her True Colors fund at Russell Simmons' annual Rush HeARTS education luncheon.
Click here to subscribe to FOX411's YouTube channel
"I thank you, Russell, for honoring me and the True Colors fund. I've been a big fan ever since you came on the scene. I met you and LL [Cool J]," she said at the Plaza Hotel on Friday, adding, "I get very impressed and inspired by what you guys are doing. I, myself, was challenged a lot in high school. I was actually voted most likely to fail. I failed a bunch, too, but art saved me, and teachers, a few real brave teachers who saw this pathway and said, 'Well, either you're going to be a famous Greenwich Village artist or dead, and I thought, 'Well, I should do the art.'"
Bobbi MacKenzie, a youth who benefits from Rush HeARTS, performed Lauper's 1986 hit "True Colors," which brought Lauper to tears. Guy Vickers, Charles Best and Craig Newmark of Craigslist were also honored. Lena Hall, Bevy Smith and Tamara Tunie hosted with Simmons.
Click here to read more in the New York Post.