Custody could be issue as Janet Jackson's divorce battle heats up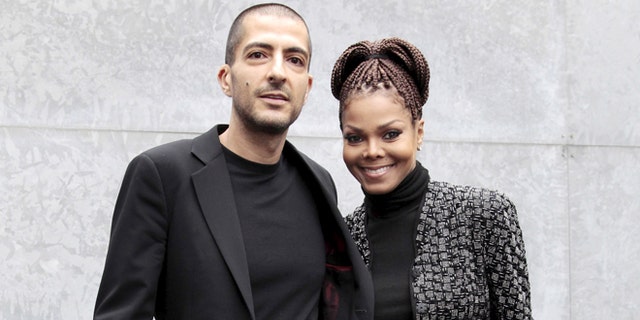 Janet Jackson's divorce battle with her estranged Qatari billionaire husband Wissam Al Mana is underway — and sources speculate custody of their newborn son could be an issue as she heads off on a statewide tour.
The 51-year-old singer and Al Mana were spotted leaving the Royal Courts of Justice in London on Thursday, months after the singer confirmed their separation. The pair split in April, after she gave birth to their son, Eissa, in January.
"I just want to keep it real with you guys for a second. Yes, I separated from my husband. We are in court. And the rest is in God's hands," Jackson said in a video message to her fans.
Jackson showed up to court with an entourage including her brother Randy Jackson, an assistant and her legal team. She appeared upbeat, smiling with her crew in photos, while Al Mana was snapped solo outside of the courthouse.
There has been speculation that Jackson could get a sizable multimillion-dollar sum from the divorce — The New York Post reported in April that her split from Al Mana could net her up to $200 million under the terms of their prenup, plus even more if they had a child.
Al Mana, whose company has vast holdings in cars, real estate, retail, tech and other ventures, is said to be worth $1 billion. Jackson is worth a mere $150 million.
She is reportedly in talks with Netflix for a lucrative 10-part docuseries on her life after the divorce. She will resume her postponed tour in September. The 56-city North American jaunt may prove difficult for Jackson if Al Mana puts up a custody fight for Eissa. But we're told London will continue to be Jackson's home base, where Al Mana has a swanky Mayfair home.
Reps for the singer would not comment.
Click here to read more in the New York Post.