Cristela Alonzo: 'The show might be done … but Cristela the person has just started'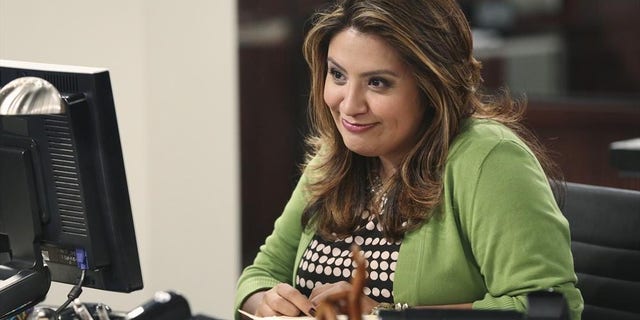 Comedian Cristela Alonzo did something that many people probably thought impossible: She had a major network make a sitcom about her life with her as the star.
Alonzo fought for a dream and got it. Last week though, the dream came to an end when ABC announced it had cancelled her show "Cristela" after just one season.
"Dreams are what you make of them. I'm a true believer in that," she wrote in an emotional blog post shared on Monday night. "You can dream and dream your entire life but if you never do anything to attain those dreams, then sometimes those dreams can become frustrations."
"I once had a show named Cristela. By once, I mean up until Thursday night. I said 'once' because it adds dramatic flair and I think dramatic flair is funny," the comedian wrote.
"Cristela" premiered in October among a slew of shows with racially diverse casts including the highly touted "Jane the Virgin," "Black-ish" and "Fresh Off the Boat."
She told Fox News Latino recently that "creating the show was so unimaginable, I can't even describe it."
"I keep telling people it is the closest you can get to winning the lottery because you know that what you are doing not many people get to do," she said.
Unlike the other shows, Alonzo's sitcom was about a middle class Mexican-American family living in Texas and it was based on her life. It was personal.
"Making a show out of someone's real life is so incredibly hard to do because you're not doing it alone," Alonzo wrote. "If this show had been something that been created out of thin air, I don't think it would've been as difficult for me because I would've been playing a character not named Cristela, which gives it less of a connection to me but that's not what this show was. This show was VERY personal to me."
Alonzo found out about the show's cancellation after her stand-up show in Fort Lauderdale on Thursday via a text and subsequent phone call from her executive producer.
"Since I was raised as a good old-fashioned Catholic, I braced for the worst. And that's what I got," she wrote. "When I heard the words 'we've been canceled', I can't tell you how I felt. I was kinda sad, angry and other things."
While the show did not draw enough audiences to stay on the show, Alonzo said that it had an impact on people. She said people have sent her messages saying how the inspired them and how happy they were that there was someone like them on TV – some even told her they decided to go to college or join drama because of "Cristela."
"I have to admit, I cried at some of those messages. It took me by surprise. I cried because it made me so happy. YES! Go to college, get that education that you thought was impossible to get. YES! Support your kids, let them go into drama. YES! YES! YES! If these people made these changes because of Cristela, then the show has served its purpose," she wrote.
Alonzo wrote she has learned a lot over the past year and told fans that she is not going anywhere.
"Trust me, Cristela the show might be done … but Cristela the person has just started," she finalized the blog.
Like us on Facebook
Follow us on Twitter & Instagram