Craig Carton resigns from his radio show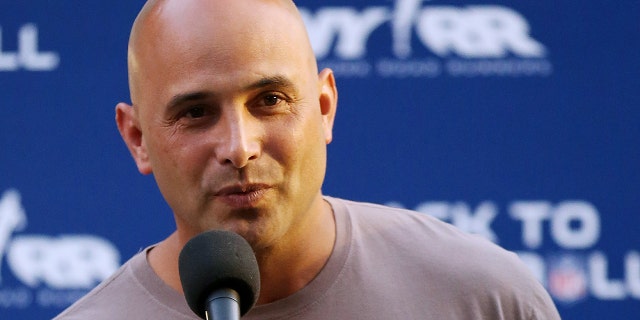 NEWYou can now listen to Fox News articles!
A day after breaking his silence and saying that he would come back stronger than ever, Craig Carton has resigned from WFAN.
In a statement released through a publicist Wednesday night, the morning radio co-host of "Boomer and Carton" explained his decision a week after being arrested on charges that he was behind a $5.6 million Ponzi scheme.
Below is Carton's statement:
"For 10 years I've had the great privilege of showing up to work every day at my dream job. I have nothing but love and respect for my co-host, the show and the entire CBS Radio family and I've always tried to represent them in the best possible light.
"Unfortunately, the unfounded legal issues currently plaguing me will only be a distraction to everyone at WFAN and the show I helped build. With that in mind, I have submitted my resignation to the station and they accepted. I am sad to see this chapter of my life close but know that it will allow me to focus on my family, my well-being and clearing my name, while giving the show the best opportunity to succeed without further disruption.
"I've always felt a personal connection to our listeners and want to thank them for making me a part of their daily routine. I hope they can respect the fact that as much as I want to talk about the allegations against me I can't at this time. There will come a time when I will be able to speak directly about the case and I hope our listeners will be there.
"From the bottom of my heart, I'd like to thank my family, friends, listeners and especially the executives at WFAN and CBS Radio for their continued understanding and for giving me the most amazing platform to do what I love to do the most, besides being with my family."
This article originally appeared in The New York Post.