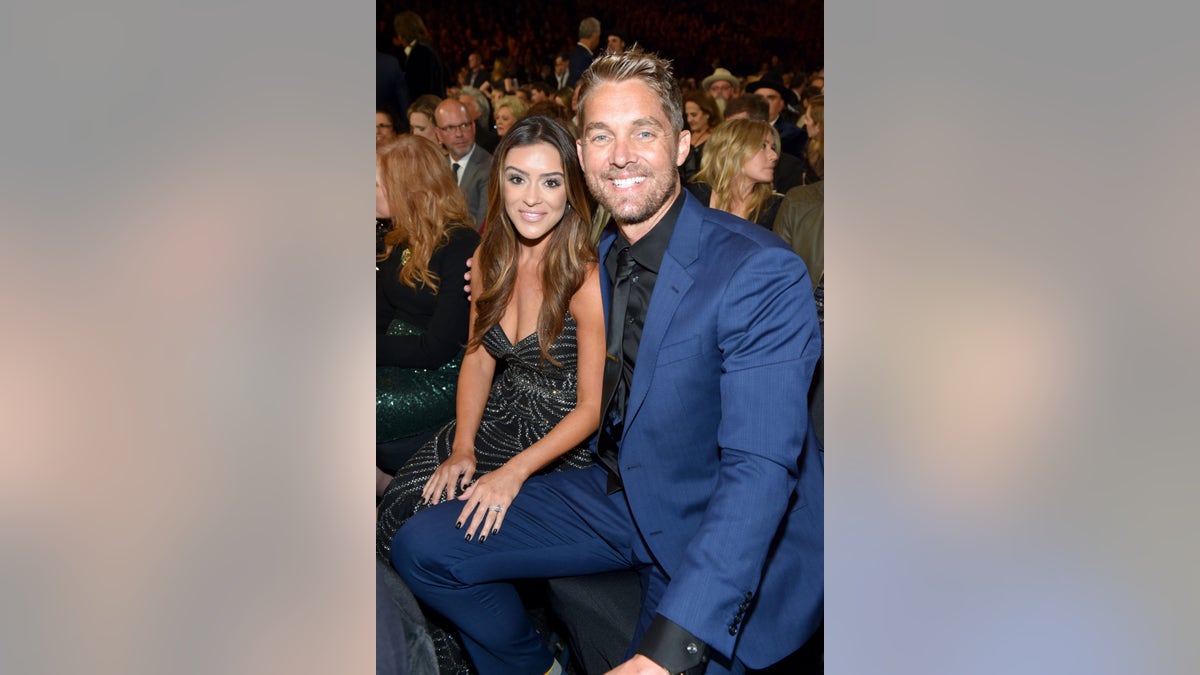 Country music star Brett Young on Saturday announced that he and his wife are expecting a baby.
The singer revealed the happy news on Instagram, posting a photo of him embracing his wife, Taylor, as she held up a onesie reading "I'm With The Band."
SHAWN JOHNSON, ANDREW EAST ANNOUNCE PREGNANCY AFTER 2017 MISCARRIAGE
"And then we were 3," he wrote alongside a series of emojis. "Taylor and I are absolutely over the moon to be expecting a new little angel into our family. Absolutely blessed to be starting this new chapter with my baby and our baby."
The pair, who got married in November, shared with People how and when they learned they were going to become parents.
Young and his wife learned in February about their growing family, the outlet said. She took a pregnancy test spontaneously and was stunned at the result, she said.
CLICK HERE FOR THE FOX NEWS APP
"After it sunk in, I was so happy and so overwhelmed that I just started crying — happy tears of course!" she told People. "Brett and I hugged, kissed and talked for hours about how long we had been wanting this and how excited we are to become parents."