Coolio Arrested on Suspicion of Drug Possession at Los Angeles Airport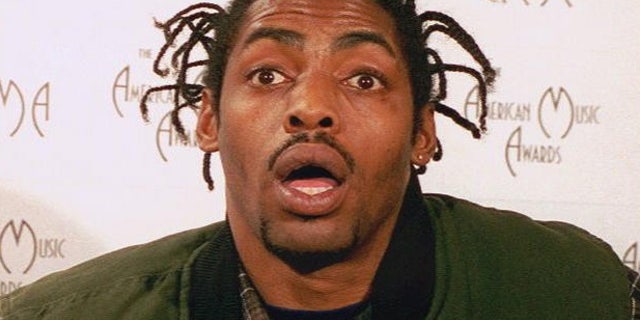 LOS ANGELES – Authorities say they have arrested Coolio on suspicion of drug possession.
The rapper was arrested and booked after being stopped at Los Angeles International Airport on Friday morning.
Jail records indicate the 45-year-old rapper was being held on felony narcotics possession. Coolio, whose real name is Artis Leon Ivey Jr., was being held on $10,000 bail.
The arrest was first reported by the celebrity gossip Web site TMZ.com.
Coolio's manager, Susan Haber, said she had not yet spoken with the rapper and could not comment.
The rapper, who gained fame for his 1995 single "Gangsta's Paradise," was arrested in June on an outstanding misdemeanor warrant for driving with a suspended license.