Cooking With 'Friends': Grandma Starnes' Chicken Divan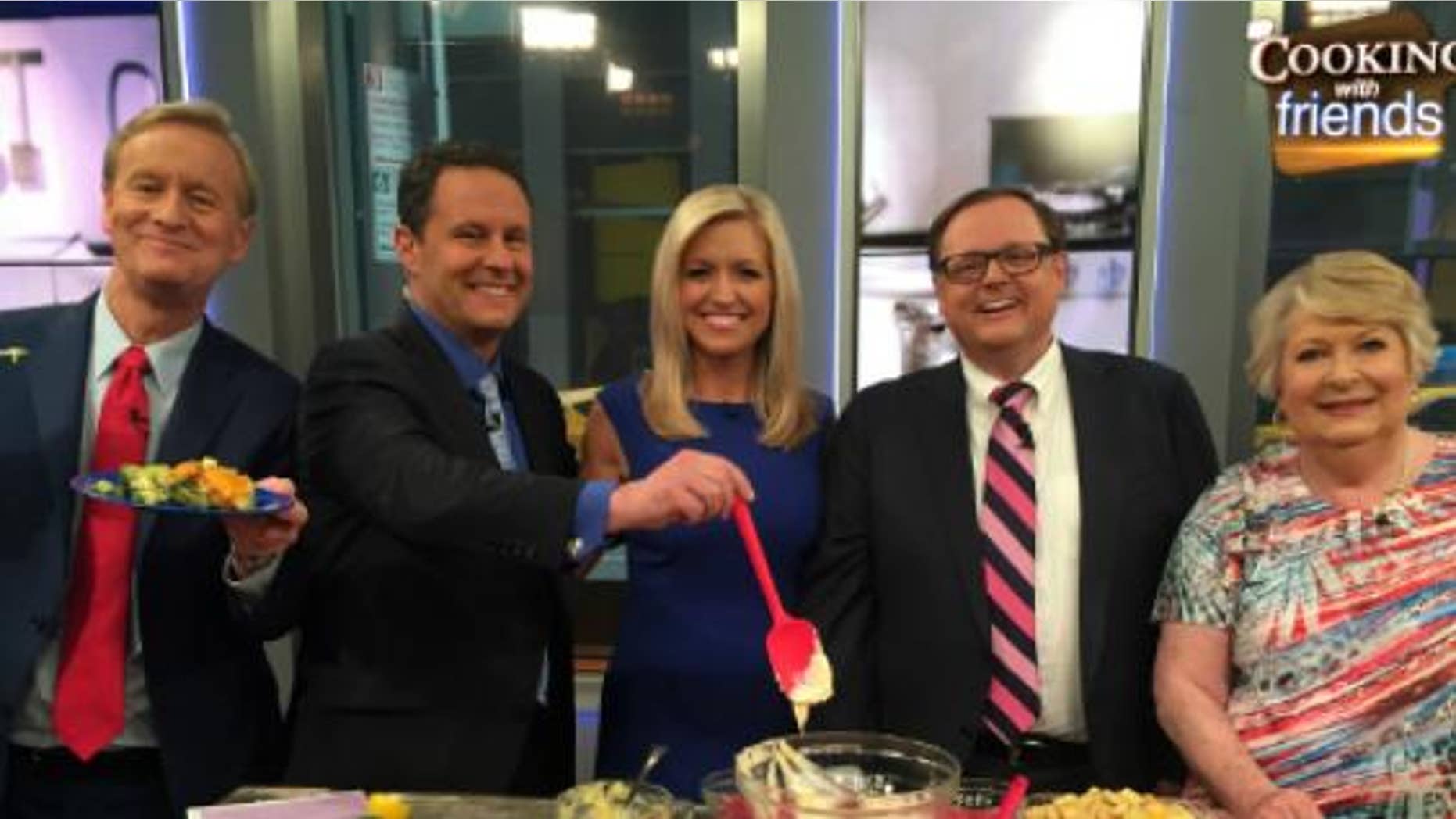 Fox News Radio Host Todd Starnes was born and raised in the South. And like all good Southern boys, he knows the value of a home-cooked meal. Here he shares one of his favorites from his Grandma Starnes. It was even featured in The Pink Lady Cook Book put out by The Pink Lady Volunteers of Methodist Hospitals!
GRANDMA STARNES' CHICKEN DIVAN
Ingredients:
3 packages frozen broccoli
3 chicken breasts, cooked and shredded
1 c. mayo
1tsp. lemon juice
½ c. shredded cheddar cheese
1 tbsp. butter
2 cans cream of chicken soup
2 tbsp. white wine or cooking sherry (optional)
Instructions:
Cook broccoli in a pot of boiling water.  Drain and arrange in a single layer in greased shallow pan. Place shredded chicken over the broccoli.
Combine the soup, lemon juice and mayo, and pour over the chicken and broccoli. Sprinkle with the grated cheese. Add croutons in top.
Bake at 350°F until bubbly.