Conrad Hilton's most-disturbing headline-making antics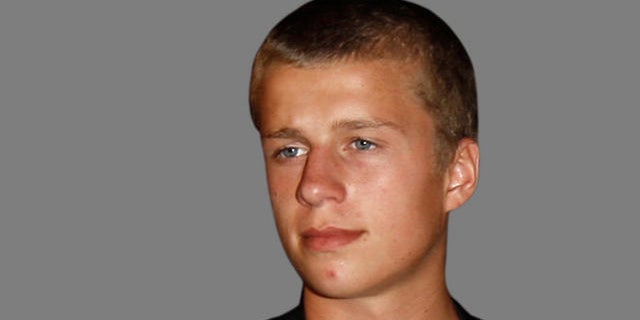 Conrad Hilton, the hotel heir whose famous siblings include Paris and Nicky Hilton, just can't seem to stay out of trouble.
On Wednesday, he made headlines for losing control and making gestures caught on camera in court during his arraignment. TMZ reports he uttered that the goings on in court were "So f--king gay," but his words were not picked up by the microphone.
His latest court appearance in connection to claims he violated a restraining order against his ex-girlfriend after he allegedly tried to break into her home.
In this most recent case, Hilton is being represented by Robert Shapiro, the famous lawyer involved with O.J. Simpson case.
Hilton chose not to enter a plea and was released on $90,000 bail and ordered to report to a hospital in Texas.
This is far from the famous heir's first brush with the law.
Here are some of the most-disturbing Conrad Hilton headlines through the years:

1. In-flight fight
Conrad Hilton was arrested in July 2014 after an epic meltdown aboard a flight from London to Los Angeles in which he reportedly yelled, "If you wanna square up to me bro, then bring it and I will f--king fight you," to flight attendants.

Hilton also screamed that he would "f--king own anyone on this flight, they are f--king peasants." According to the criminal complaint, Hilton locked himself in a restroom and the smell of marijuana was "detected in the cabin."
He pleaded guilty to assaulting the flight crew and was sentenced to 750 hours of community service. He was also ordered to pay a fine and undergo mental and substance abuse counseling and was put on probation for three years.

2. Out of control speed?
In September 2014, Hilton got into a nasty car crash and had to be removed from his BMW using the jaws of life. He sustained major injuries in the crash and authorities said he was speeding at the time. A 911 caller estimated Hilton was driving about 200 MPH.
3. Vomit covered crash
In August 2016, Hilton was sued by a woman who said he crashed into her while driving a Range Rover and swerving in and out of lanes. The lawsuit claimed Hilton was out-of-it while driving, according to witnesses, and he was covered in vomit when he emerged from his car following the crash.

4. Scary threats?
In 2015, Hunter's father, Rick Salomon, claimed in legal documents that Hilton threatened to kill himself over the fact that the two were no longer a couple. Hunter was granted a restraining order against the star.
5. Slurs caught on tape
Hilton was arrested on May 6, 2017, and during his arrest he was caught on tape in a loud, profanity-laced rant in which the star is heard screaming about rape and shouting "I'm Conrad motherf--king Hilton, don't you forget it." He is also heard hurling homophobic slurs. He was arrested outside the home of Hunter Daily Salomon, the daughter of actress E.G. Daily. Hunter lives with her parents. Hunter is seemingly heard on the tape telling police she never dated the Hilton heir, though she is often referred to as his ex.
6. Refusal to leave jail
Conrad reportedly refused to leave his jail cell for his arraignment, missing the bus from the LA County Jail to court on May 9, 2017. The New York Daily News reported that Hilton parked himself in his jail cell and caused a major delay in his arraignment.