Conan O'Brien: I Have No Resentment After 'Tonight Show' Controversy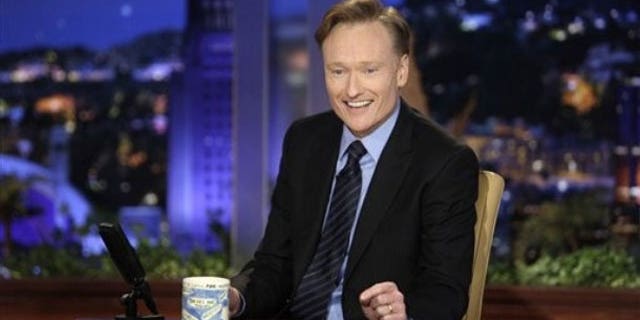 Conan O'Brien said he is not carrying any resentment about the public NBC shuffle that returned comedian Jay Leno to his original time slot after O'Brien had replaced him just months earlier, Us Weekly reported Thursday.
In a candid interview for Playboy magazine's December issue, O'Brien, 47, even joked that he would welcome Leno on his soon-to-launch TBS comedy show "Conan."
"He can come as the musical guest, because THAT I want to see," he told the men's magazine. "No one knows he has an operatic range."
He later clarified that he was kidding, adding, "No, there are certain things I will not do, regardless of the price."
In his first public interview after the controversy, Leno, 60, told talk-show host Oprah Winfrey in January he would welcome O'Brien as a guest on the "Tonight Show" anytime for a chat.
O'Brien responded that he does not imagine the two will be "bumping into each other" anytime soon but he did say he does not want to become bitter about the NBC controversy that began in early January when the network announced it would return veteran host Leno to the time slot then held by O'Brien's "Tonight Show."
O'Brien declined to be bumped to 12:05 a.m., having just begun his "Tonight Show" gig June 1. Leno had hosted the program for 17 years.
"My career with NBC was overwhelmingly positive until this...Some things have worked out great for me, some things haven't. You keep going," O'Brien said.
O'Brien's cable comedy show premieres November 8.
NewsCore contributed to this report.