Clip of Selena Gomez dancing with 6-year-old battling rare disease goes viral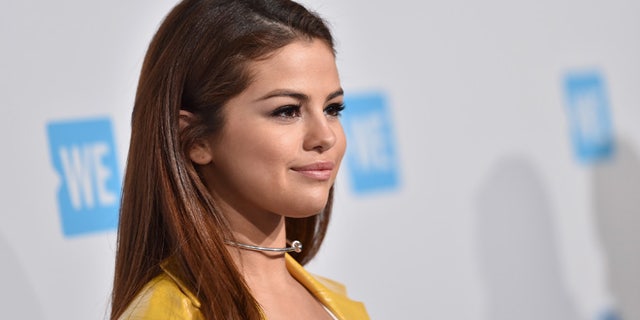 A 6-year-old girl battling a rare disease has gotten the attention of Rachel Ray and the Brooklyn Nets cheerleaders thanks to her impressive Zumba moves.
On Wednesday, Audrey Nethery added Selena Gomez to that list.
"Finally got to meet this sweetheart – she owed it fully," the singer wrote in a video of her meeting Nethery at one of her Revival Tour concert stops.
In the clip, the ladies groove out to Gomez's "Love You Like a Love Song" before ending their number with a sweet embrace.
Nethery suffers from the rare disease Diamond Blackfan Anemia, a disorder of the bone marrow. In Diamond Blackfan Anemia, the bone marrow malfunctions and fails to make enough red blood cells. It can produce physical abnormalities like microcephaly and distinctive facial features such as wide-set eyes and a small lower jaw.
Gomez's post has been viewed 6.4 million times – which means it's the second time Nethery has shown off her dances moves to millions of people in two months.
In April, she appeared on the "Rachel Ray Show" and danced alongside the Brooklynettes.
"Every time I see her dance, even when it's just in her class, it makes me cry," Nethery's mother, Julie Haise, told the "Today" show last year. "When she's dancing, she's happy and brings so much joy to everyone watching."
Like us on Facebook
Follow us on Twitter & Instagram